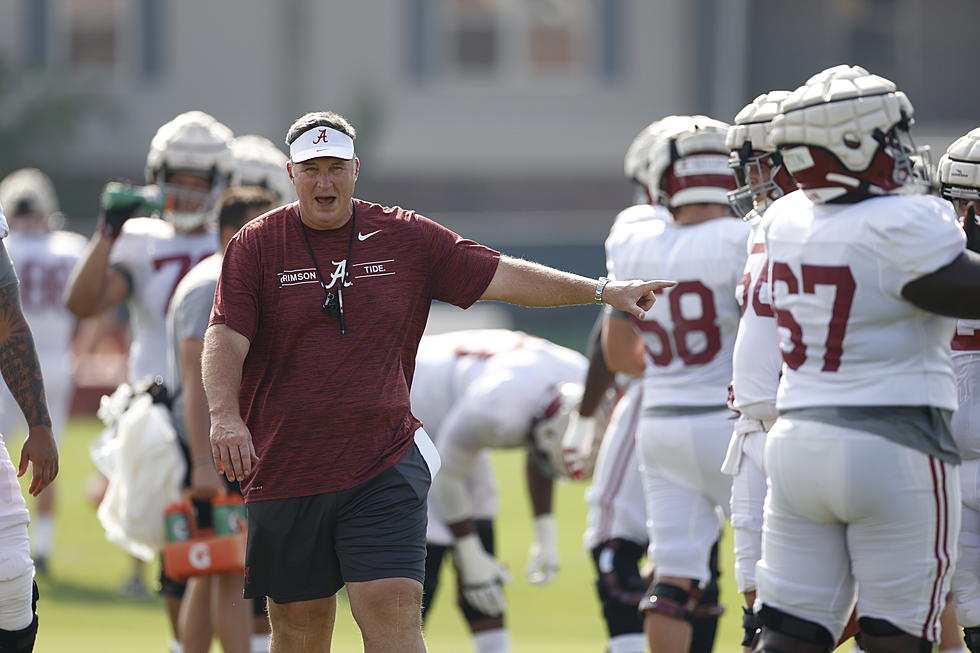 Saints Add Former Alabama OL Coach to Staff
Crimson Tide Photos / UA Athletics
After one year as Alabama's offensive line coach, Doug Marrone is heading back to the NFL to join the New Orleans Saints.
Marrone is already familiar with the Saints as he was Sean Payton's first offensive coordinator in New Orleans from 2006-08. He also had NFL head coaching stints with the Buffalo Bills (2013-14) and the Jacksonville Jaguars (2017-20), putting up a 38-60 record combined between the two teams with his most success coming by leading the Jaguars to the AFC Championship game during the 2017 season.
After he was fired by Jacksonville after posting three straight losing seasons, Marrone was hired by Nick Saban in 2021 to replace Kyle Flood as the offensive line coach. Flood was responsible for the Alabama offensive line that touted players like Landon Dickerson (2020 Rimington Trophy winner) and Alex Leatherwood (2020 Outland Trophy winner) which won the Joe Moore Award for the most outstanding offensive line in the nation in 2020.
In 2021, the Alabama offensive line struggled for much of the season and gave up 41 sacks, which is more than double the sacks it gave up in 2020. Marrone will be replaced by Eric Wolford who was most recently Kentucky's offensive line coach and responsible for Kentucky O-line being a finalist for the Joe Moore Award last season.
Marrone will join new Saints head coach Dennis Allen who served as the team's defensive coordinator for the past six years. Allen was also at New Orleans as the Saints' assistant defensive line and secondary coach during Marrone's first stint there.
Here's Why Every SEC Team is Inferior to Alabama
The Anti- Alabama Team
Alabama has lost 23 games while Nick Saban has been in charge. These athletes were pivotal in helping to secure a rare victory for their teams.