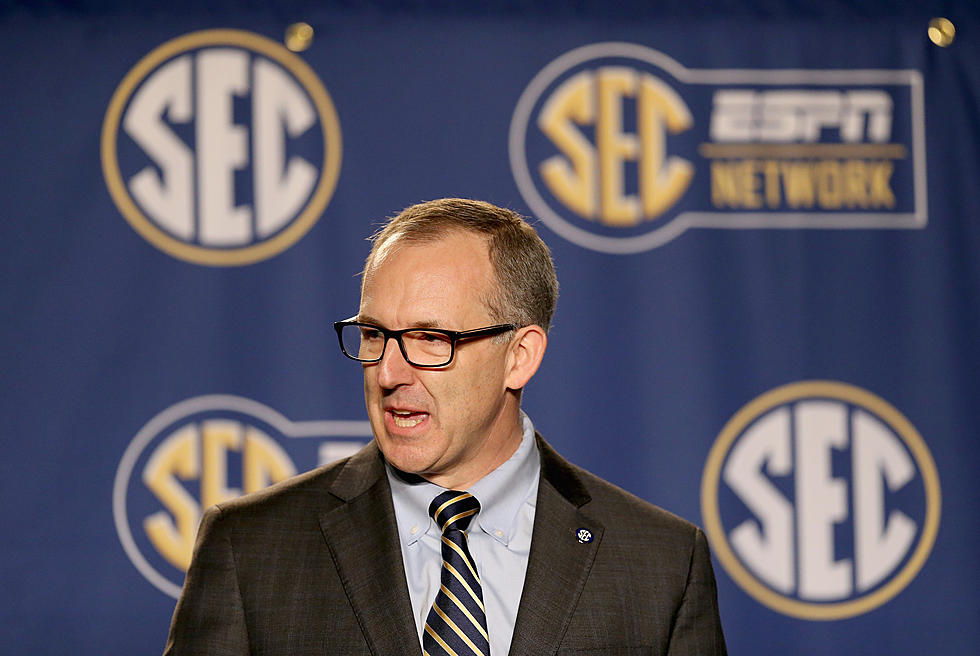 SEC Reportedly Looking to Eliminate Divisions
Getty Images
Southeastern Conference Commissioner Greg Sankey made the announcement on Thursday that the SEC is looking towards merging its east and west divisions.
The idea of switching to one division has been in talks since the announcement that Texas and Oklahoma would be joining the conference in 2025. The plan for the future SEC football schedules features each team having one main rival that they will play every season while the rest of their opponents cycle through a rotation every year.
This format is similar to the one that was recently adopted by the Atlantic Coastal Conference (ACC) in early 2022.
Sankey referred back to the 2020 football season as the inspiration for this change.
"During the pandemic, we played 10 conference games and had on our SEC Network, the highest viewership we had ever experienced," said Commissioner Sankey. "We drew people in by playing each other with greater frequency."
There has been plenty of controversy over the years regarding the SEC Championship and the east and west divisions. In recent years, the two best teams in the SEC do not play each other in the conference championship because they play in the same division.
The 2022 season is facing this exact problem as the 8-2 LSU Tigers of the SEC West are facing the 10-0 Georgia Bulldogs of the SEC East. This is despite the fact that the Tennessee Volunteers of the SEC East are the second best team in the conference at 9-1. Not only does this stop a potential rematch between Tennessee and Georgia, but it also puts an enormous dent on the Volunteers' playoff chances depending on the outcome of the game.
While the current plan is subject to change before 2025, we would get to see the two best teams play in Atlanta, Ga. with the elimination of divisions.
Alabama vs Mississippi State 2022
Alabama vs Arkansas Week 5, 2022