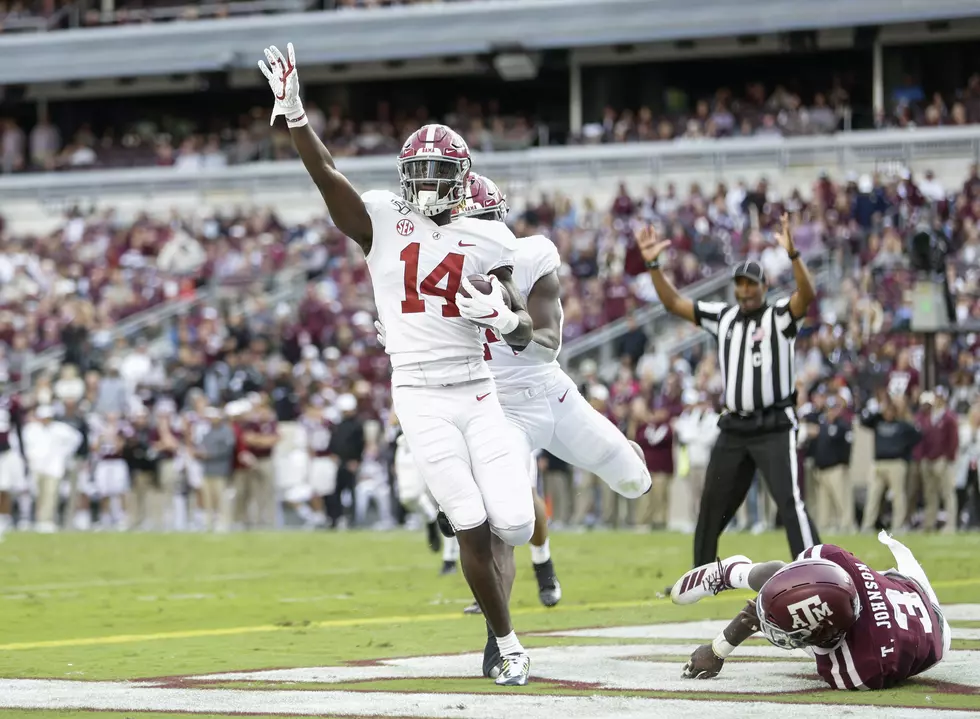 Shavers Transfers to Mississippi State
Photo Courtesy of SI.com
Former Crimson Tide wide receiver, Tyrell Shavers announced tonight on his Twitter account that he will transfer to Mississippi State. The 6-foot-6 from Lewisville, Texas is staying in the SEC West and he becomes the second member of the Crimson Tide to transfer to Mississippi State as lineman Scott Lashley made the same choice earlier in the year.
Shavers will join Mike Leach's air-raid offense that puts the ball in the air as much as possible. Shavers can compete for the number one wide receiver spot as the Bulldogs graduated its top two receivers and number one tight end. Rising senior Osirus Mitchell is the Bulldogs returning receiver, snagging 29 passes for 430 yards and six touchdowns.
The tall wide receiver will give transfer quarterback K.J. Costello another large target in he and Coach Leach's first year in the SEC. He transfers from Alabama having played in three games with one reception for 20 yards.
The graduate transfer will have two years remaining to play in college and he will compete with other incoming wide receivers, freshman Lideatrick Griffin, JUCO product Malik Heath and freshman Jaden Walley.
Heath is another big body receiver who poses the largest threat to Shavers finding playing time. Coach Leach has traditionally used up to as many as eight wide receviers in his system to tax defensive backfields.
Shavers and Lashley are set to return to Tuscaloosa on October 17 when the Mississippi State Bulldogs take on Alabama at Bryant-Denny Stadium.
Enter your number to get our free mobile app
Career Statistical Leaders: The Alabama Football Record Book