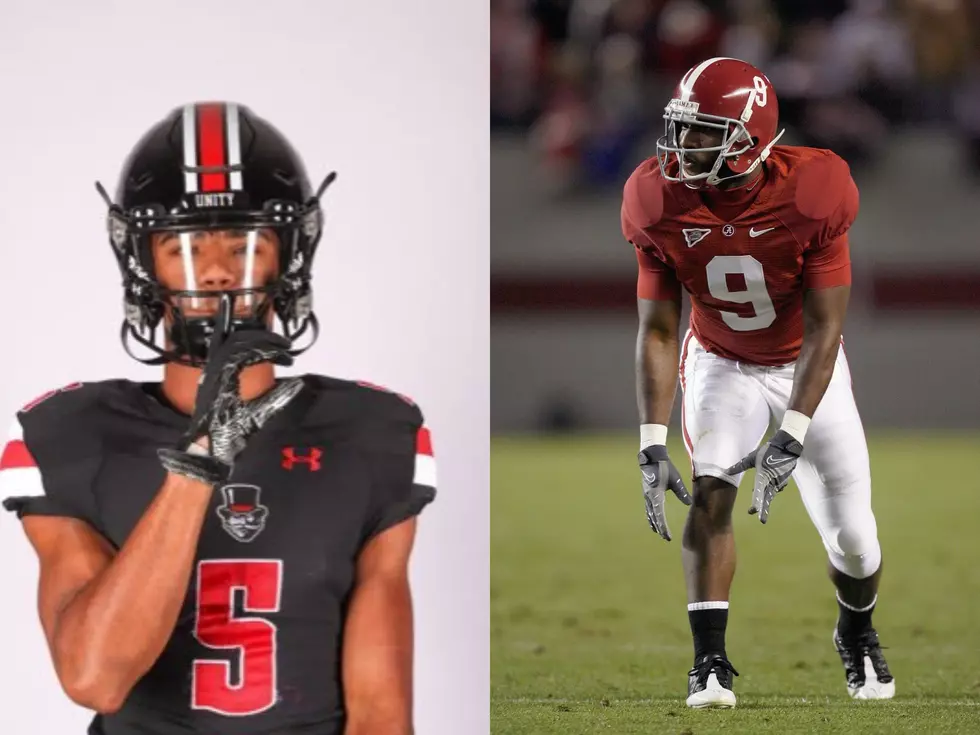 Son of Former Alabama Player Set to Face Off Against Crimson Tide
Photo Courtesy of @_trastover / Getty Images, Canva
The Alabama Crimson Tide welcomes the Austin Peay Governors and a familiar face to Bryant-Denny Stadium on Saturday.
Tra Stover, Austin Peay defensive back, is the son of former Alabama wide receiver Nikita Stover who played under Nick Saban from 2006-08.
Saban was made aware of this on Wednesday at his weekly press conference, and was asked if this was a surreal moment in coaching for him.
"Yeah, but that started a long time ago. I mean, I coached Mark Ingrams's dad. Yeah, it is but also makes me aware of how long I've been doing it, but in a good way," said Saban. "So yeah it does, but I actually didn't know that. I knew the name of the player, but I never made the association."
In three years, Nikita recorded 424 receiving yards and five touchdowns on 28 receptions. The former Tide player currently serves as the head coach of the Decatur Heritage Christian Eagles.
Tra is a freshman at Austin Peay and has only appeared in one game for the Governors this season. The defensive back played at Austin High School where he earned Decatur Daily All-Area honors.
Members of the Stover family will be paying close attention to Bryant-Denny Stadium as the younger Stover faces off against his dad's alma mater.
Kickoff on Saturday is set for 11 a.m. CST. Game day coverage will be available all day on Tide 100.9 and 95.3 The Bear.
Alabama Football's Annual Lake Day - 2022
Take a look at the fun Nick Saban and his players had on the annual Alabama Lake Day!
Happy Birthday to Coach Nick Saban
The greatest college football coach of all time turns 71 today! Take a look at a picture of Nick Saban everywhere his coaching journey has taken him before arriving in Tuscaloosa!