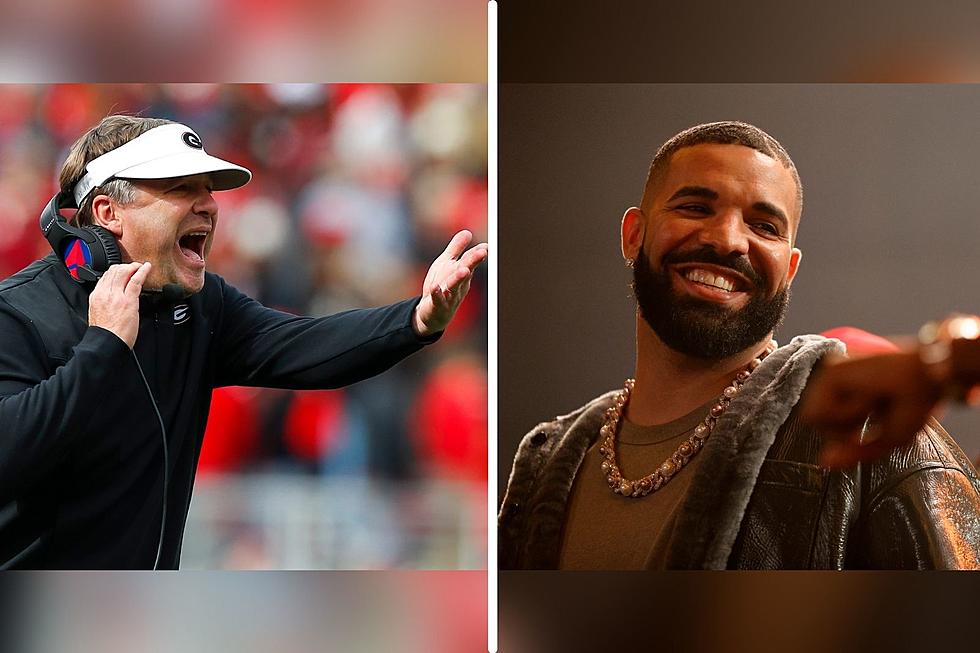 Sorry Not Sorry, Georgia, It's All Over Now
Getty Images
Just when the Georgia Bulldogs thought its program was in prime position to win its first national championship since 1980, a hip-hop megastar that carries the superstitious sports world in the palm of his hand crushed all remaining hope.
For those out of the loop, Drake has the cosmic ability to curse teams in a position to win a championship.
It actually started in 2015 at the U.S. Open when Drake cursed Serena Williams. The curse continued when Drake backed UFC superstar Connor McGregor in his bout against Khabib Nurmagomedov, a fight McGregor lost.
He's got a tendency to nab his own teams. The Alabama Crimson Tide football team, Kentucky Wildcats, Toronto Maple Leafs and Toronto Raptors have all fallen to the Drake Curse.
Drake seemed to disappear from the sports scene a bit as the curse became more prominent, avoiding rooting out loud for his teams. That is until the Toronto Raptors finally circumvented his voodoo and won the 2019 NBA Finals.
Now it's a matter of if Drake can direct the curse at will. He's clearly aware of the curse and its power, clarifying in the video his teams are Alabama and Kentucky "but it's Go Dawgs for you" to the cameraman.
Whether he wields that magic or not, Georgia fans aren't taking this instance likely.
Georgia has already locked up a trip to Atlanta for the SEC Championship, representing the East Division. The undefeated Bulldogs swept its division, finishing the regular season 8-0 in the conference for the first time in school history. Georgia finishes up with a home game against Charleston Southern and then on the road against Georgia Tech.
The Bulldogs will have to wait to see if Alabama will finish its season with wins over Arkansas and Auburn to know if the Crimson Tide will be the SEC Championship opponent.
After that, it's the College Football Playoff, where all bets are off for the Bulldogs.
Iconic Photos From Alabama's 18 National Championships
Claimed or recognized, no FBS football program has more national championships than the Tide. Look back on all 18 titles in Alabama history with these photos.
Scrolling and Rolling: SEC Coaches as Pop Songs
What if each SEC coach were a pop song? We're prepping for kickoff in the Druid City and across the Southeastern Conference by taking a look.