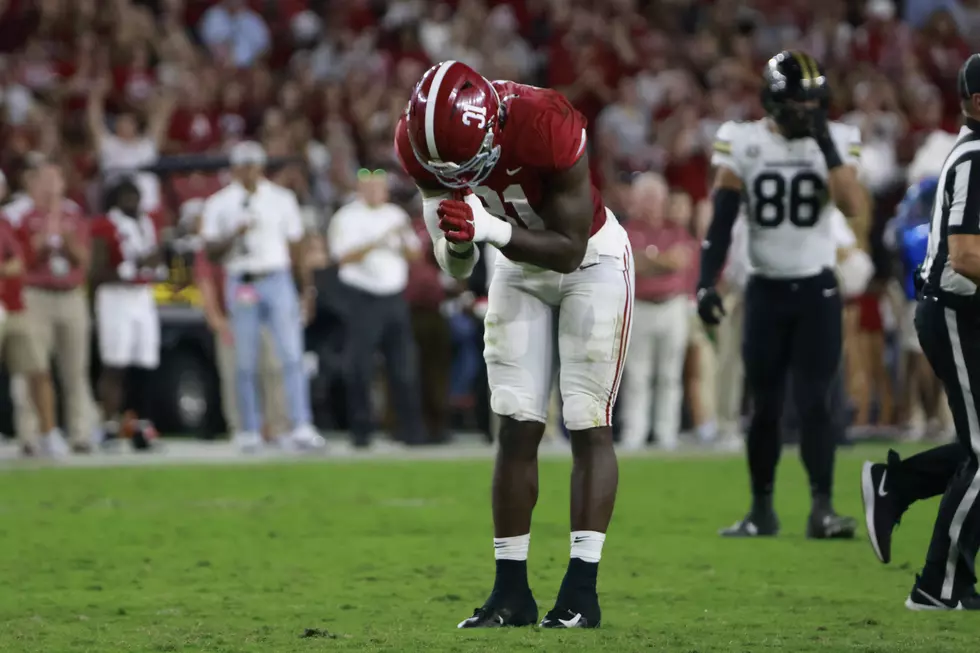 The Terminator Wins SEC Defensive Player of The Week
Crimson Tide Photos / UA Athletics
Junior defensive end Will Anderson has been selected by the conference as the SEC Co-Defensive Player of the Week.
Anderson helped the Crimson Tide limit Vanderbilt to just 129 yards of total offense and three points.
The Georgia-native got into the backfield for 2.5 sacks on the evening and tallied 3 tackles for a loss on just 24 defensive snaps.
His efforts against Vanderbilt vaulted him into second place all-time on Alabama's sack leaderboard. He passed Jonathan Allen and now is No. 2 behind Derrick Thomas.
The honor is Anderson's sixth of his career and he is the third Crimson Tide player to win Player of the Week this season.
Anderson now has 20 total tackles with 7.5 for a loss along with 4.5 sacks, an interception and a defensive touchdown through four games in 2022.
Alabama vs Vanderbilt Week 4 2022