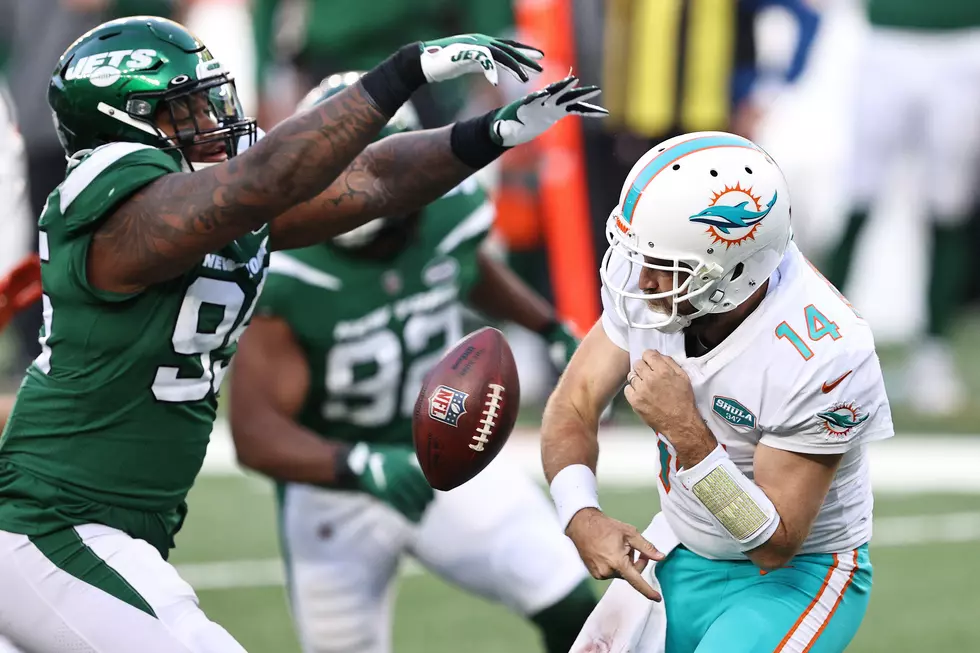 Three Former Alabama Standouts Make PFF-101 List
Getty Images
Since the NFL season is officially over, Pro Football Focus has released its top 101 players of the 2020 season. According to PFF, Aaron Donald is the number one player with Aaron Rogers and Tom Brady in the top five. The list highlights the best individual performances over the season, and three former Crimson Tide standouts made the list.
Derrick Henry is the highest former Alabama player at number eight on the list.
Despite his monster season in 2019, PFF only listed him at number 56 last year because "...the production that was being driven a lot by the change at quarterback and offensive line play." However, Henry continued to stiff-arm defenders as he racked up 2,027 rushing yards, 18 touchdowns and broke 75 tackles this season.
The Titans running back's worst game came against the Baltimore Ravens in the AFC wild-card game, where he was held to 18 carries for 40 yards. Despite the loss, Henry took home Offensive Player of the Year to wrap up the season.
Former Alabama and current Atlanta Falcons wide receiver Calvin Ridley is listed at 56. Ridley stepped up for Matt Ryan when Julio Jones was unavailable, especially in the close loss to the eventual Super Bowl champions, the Tampa Bay Buccaneers.
He finished the season with 1,374 yards, an average of 15.3 yards and nine touchdowns. Ridley makes his first appearance in PFF's top 101.
After a strong second season, PFF places New York Jets Quinnen Williams at number 77. The defensive tackle finished with 32 solo tackles and seven sacks this season but missed the last two games because of injuries.
A couple of his best games came against losses to the Miami Dolphins and San Francisco 49ers, where he averaged four solo tackles and seven total tackles, respectively. In his rookie season, Williams had only 15 solo tackles and 2.5 sacks. Despite his sluggish first year, Williams proved that he is an elite player for the NFL.
Enter your number to get our free mobile app
Despite the slim number of former Alabama standouts, several players had a standout year. Tua Tagovailoa became the starting QB for the Dolphins and threw for 1,814 yards and 11 touchdowns. Jerry Judy had 856 yards with an average of 16.5 and 3 touchdowns. Alabama will have several players next year that have the potential for a breakout season.
Highest Rated Recruits of the Saban Era