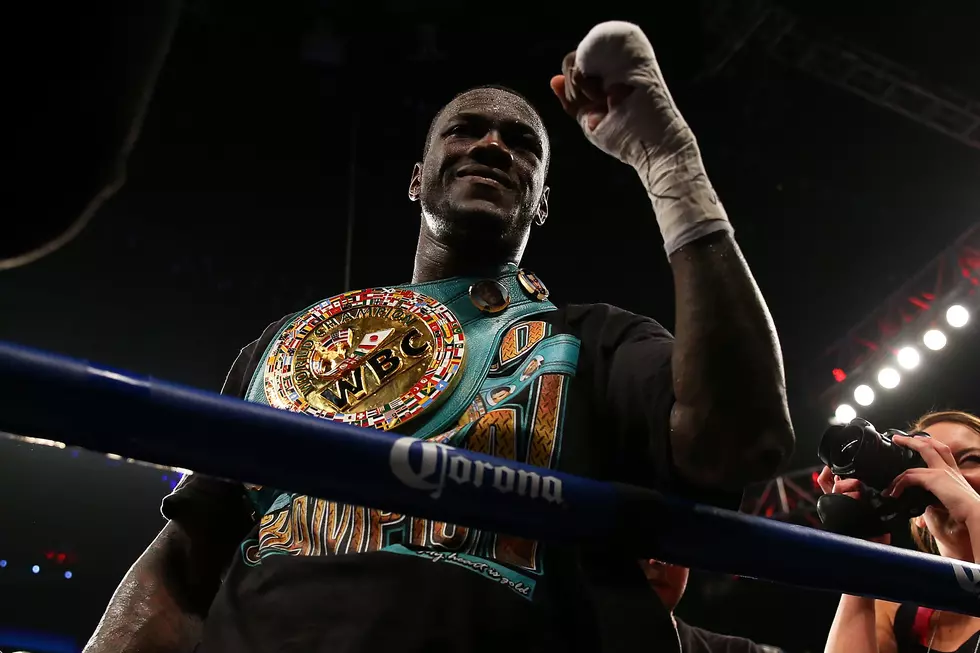 Trainer Jay Deas Discuss Wilder's Upcoming Bout with Breazeale
Getty Images
This Saturday, the World Boxing Council heavyweight champion and Tuscaloosa's own Deontay Wilder (39-0-1) will step in the ring for the 42nd time against Dominic Breazeale (18-1) with his only loss being against Anthony Joshua. Wilder last fight ended in a draw against Fury in December, how does his camp see this fight ending?
Jay Deas, owner of SKYY Boxing Gym and Wilder's trainer, joined The Game with Ryan Fowler to how has he seen Wilder continue to develop and improve throughout his career, upcoming fighters coming out of the gym, build up leading to a big fight, worst accidentally injury he got from Wilder, how he's preparing and training before and during fight week and a look ahead to the fight on Saturday.
For Jay Deas full conversation regarding Wilder/Breazeale, make sure you listen to the interview below the article. Don't miss The Game with Ryan Fowler weekday afternoons from 2-6 p.m. for all the latest surrounding athletics in Tuscaloosa.