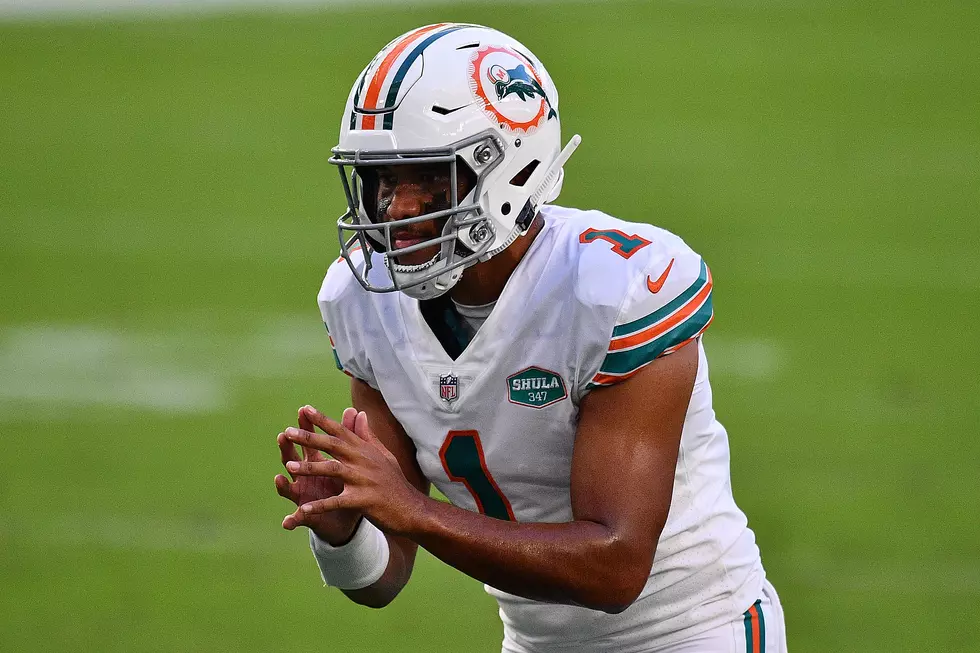 Tua Tagovailoa Launches Charity Foundation
Getty Images
Former Alabama Crimson Tide and current Miami Dolphins quarterback Tua Tagovailoa announced the launch of his charity organization, The Tua Foundation, Thursday morning. The Tua Foundation, a 501(c)(3) nonprofit organization, will use its resources to "support youth initiatives, health and wellness, and other charitable causes," according to the official website.
"It is my deepest hope that the Tua Foundation will make a meaningful impact in support of those in need." Tagovailoa said in a press release from tuafoundation.org. "Helping others is a tenet of my faith and who I am. This is a cause close to my heart."
When Tagovailoa was drafted 5th overall in the 2020 NFL Draft by the Dolphins, he wasted no time in assuring his supporters a foundation would be in the works that would endeavor to aid the communities that have molded him.
Enter your number to get our free mobile app
As promised, the Tua Foundation will serve the Miami / South Beach area as well as the states of Alabama and Hawai'i. In fact, work has already begun for Tagovailoa. In June, he established a $300,000 scholarship endowment to his high school alma mater, Saint Louis High School in Honolulu.
"My hope is that these scholarships will give deserving Hawaiʻi students the same opportunities Saint Louis School gave me," Tagovailoa said. "It is a blessing to honor my family and high school through this gift."
In that effort, four scholarships will be awarded to students from Saint Louis High School over the next four years. Each scholarship is named in honor of Tagovialoa's grandparents: Seumaninoa and Leaniva Tagovailoa and Pa'iau and Taulia Fa'avi.
As for the first steps alongside the launch of his charity organization, Tagovailoa sent three grants of $16,667 (a total of $50,000) to Police Athletic League of North Miami, the Big Oak Ranch in Springville, AL, and the Polynesian Football Hall of Fame in Honolulu.
More information on the Tua Foundation can be found on the official website, as well as its new social media handles: Facebook, Twitter, and Instagram.
Alabama Crimson Tide All-Time Passing Leaders