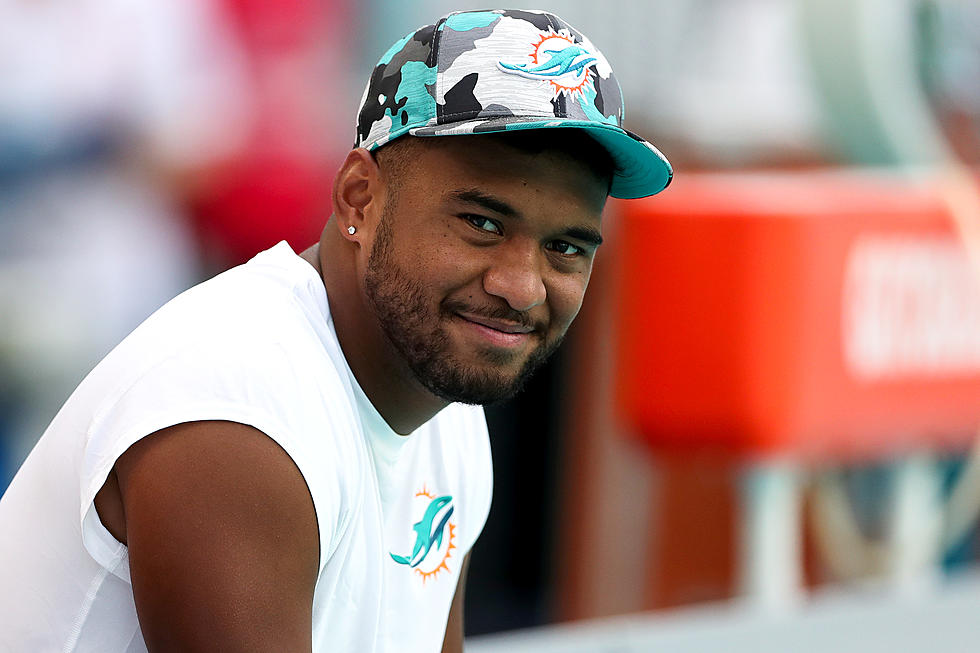 Tua Tagovailoa Reportedly "Completely Healthy" for 2023 Season
Getty Images
Miami Dolphins quarterback Tua Tagovailoa made headlines last season for having two scary concussions, causing him to miss more than four games, as well as the wild card game against the Buffalo Bills. He was told by Dr. Bennet Omalu, who first discovered CTE, that he would have to retire from the game to maintain his health for the future.
"If you love your life, if you love your family, you love your kids — if you have kids — it's time to gallantly walk away," Omalu said. "Go find something else to do."
However, according to ESPN journalist Jeremy Fowler, Tagovailoa is currently in excellent health after recovering from those concussions last season. Even medical professionals and specialists say that he is not at a higher risk of future concussions or developing CTE after Tagovailoa consulted with them.
"I was told he's completely healthy now," Fowler said.
Tagovailoa has been doing Jiu-Jitsu workouts to learn not to fall head down into the ground. It has also been implemented for all Dolphins quarterbacks before practices.
Not only has Tagovailoa been on an excellent recovery from those concussions, but he has also transformed his body before OTA's. Tagovailoa is doing everything he can to stay healthy for a back-to-back playoff spot or even a playoff win for the Dolphins.
Alabama Spring Practice Second Week 2023
First Day of Spring Football Practice 2023
Photos from the first day of spring football practice, March 20, 2023.