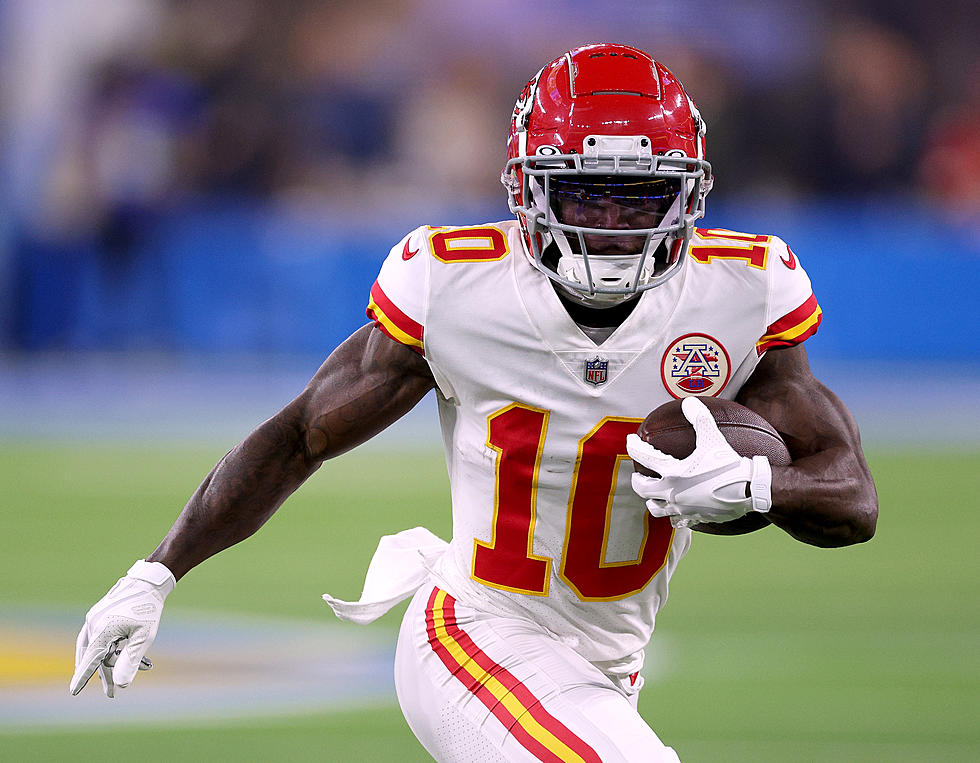 Tyreek Hill Gets Death Threats Over Defending Tua Tagovailoa
Getty Images
Former UWA Tiger, Tyreek Hill, dropped the second episode of his podcast on June 21. Hill joined the Miami Dolphins this offseason to become former Alabama quarterback Tua Tagovailoa's No. 1 receiver.
Hill talked about numerous things that culminated from the statements of his first episode. What really stood out was his complaint about receiving death threats due to the statements on his podcast.
"On every social media account I own, I got death threats".
He elaborated further, saying, "I just feel like a lot of people overreacted for no reason. They really didn't see what I said. A lot of people are just acting off emotion". 
It's easy to see why Hill had every major sports station in an uproar regarding Tagovailoa and Kansas City Chiefs quarterback Patrick Mahomes after listening to the first episode. He made it abundantly clear that he prefers working with the former Crimson Tide standout over former NFL MVP Mahomes. 
The fans seemed to have taken the comments even more personally. Does this make Kansas City fans the new Boston fans? Given how easily they're becoming triggered when someone throws a dash of criticism their way. God forbid Mahomes isn't being constantly worshipped for his single great Super Bowl win.
"If anyone want to give me heat for doing what's best for me and my family, go ahead and give me heat, baby (...) you can all talk trash to me all day, yada, yada, death threat to Mr. Cheetah. Whatever you want to say to Mr. Cheetah, you can do that, but please man, keep my family off-limits. That's all I ask"
As sports fans, this shouldn't even have to be asked of us, but here we are. If Mr. Cheetah hurt your feelings, do not go after his family.
Ten Year Throwback to Tide's WCWS Title
In honor of the 10 year anniversary, let's take a look back at the Alabama Crimson Tide's 2012 Women's College World Series championship.
Alabama's Most Expensive Luxury Penthouse Condo is in Orange Beach
Deontay Wilder's Most Devastating Knockouts
Tuscaloosa's own Deontay Wilder has certainly earned his nickname, "The Bronze Bomber," throughout his impressive career.