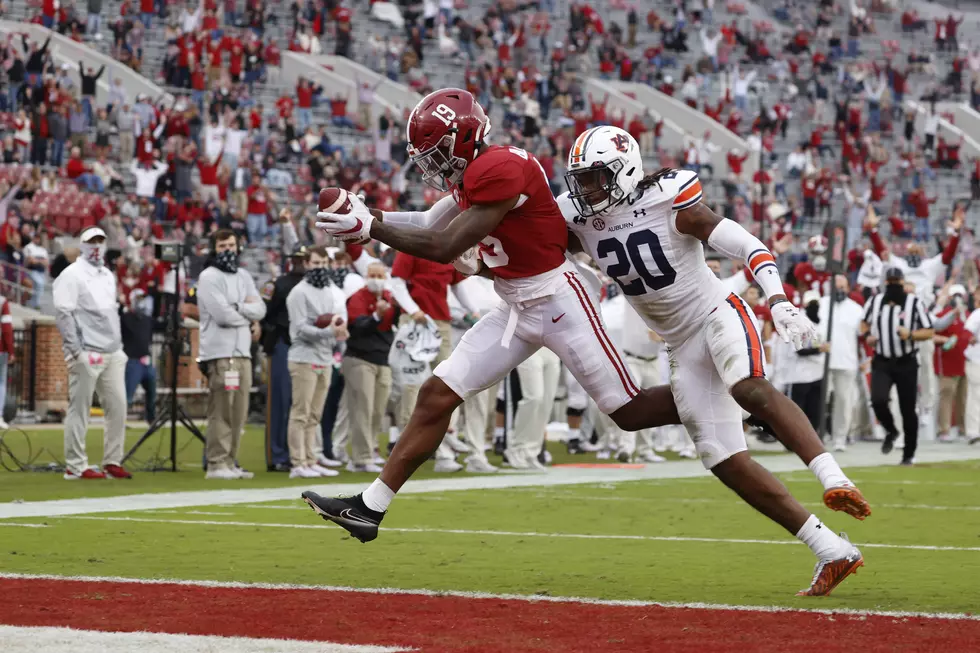 University Confirms TE Coach Jay Graham's Departure
Crimson Tide Photos / UA Athletics
Alabama head coach Nick Saban experiences coaching staff turnover on a yearly basis. As 2021 spring practice gets underway the Crimson Tide will have to fill a vacancy after newly hired special teams coordinator and tight ends coach Jay Graham has resigned from his position in the Alabama coaching staff.
The news, first reported by Aaron Suttles of The Athletic, comes as a surprise as Graham was among the new crop of coaches hired by Saban this past offseason.
"Jay Graham has resigned his position effective immediately," the University of Alabama said in a statement.
Graham came to Alabama from the University of Tennessee where he served as running backs coach for the Volunteers.
No further information has been made public on the reason for Graham's departure. There is speculation that Graham could potentially be more involved in the Tennessee NCAA recruiting violations than was previously known. During his time at A&M (2018-2019), Graham served a six month show cause after recruiting violations for impermissible contact with a recruit.
Saban will now need to search for a replacement at an inopportune time as most coaching vacancies around the nation were filled earlier in the offseason. Saban has a bevy of analysts and a slew of connections throughout the nation and will likely move quickly to name a replacement.
Alabama returns senior Major Tennison, junior Jahleel Billingsley and brings in freshman Robbie Ouzts as well as several others to complete the tight end room for the 2021 season.
The 10 Greatest College Football Rivalries
ALSO: Fresh Prince of Bel-Air Mansion Is on Airbnb for $30 a Night