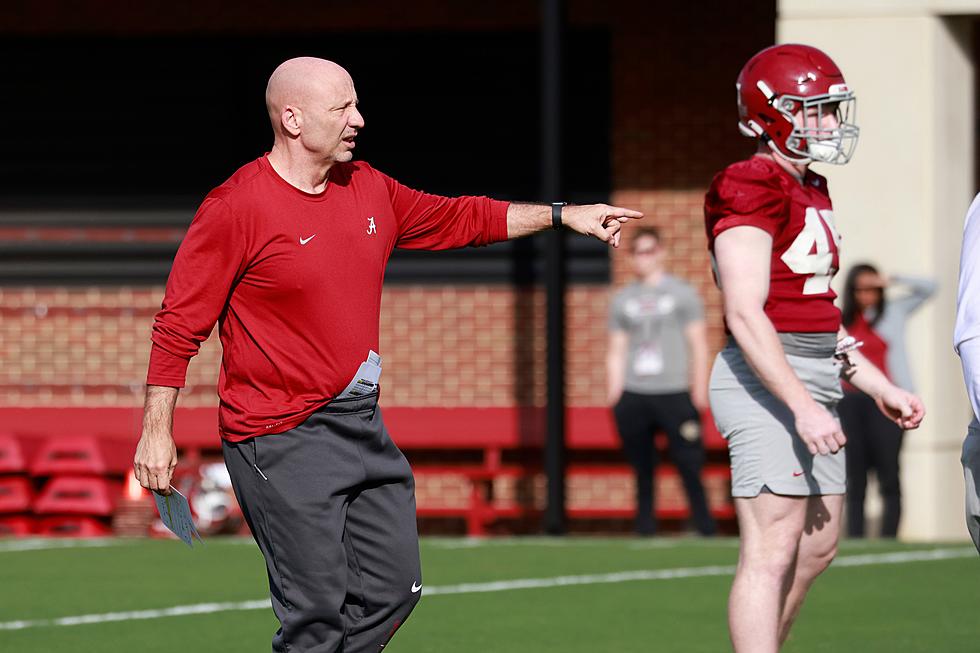 Veteran Alabama Assistant is Headed to Boulder Under Coach Prime
Crimson Tide Photos / UA Athletics
Deion Sanders shocked the college football world Saturday, announcing that he was headed to Colorado after three seasons at Jackson State where he went 27-5 overall.
Sanders is now bringing an Tide staffer with him. Alabama associate defensive coordinator Charles Kelly is headed to Boulder to become coach Prime's defensive coordinator, according to Buffzone's Colorado beat writer Brian Howell.
Kelly has been with the Tide since 2019, winning one national championship and two SEC championships.
The Auburn alum has had a quietly illustrious coaching career, being the defensive coordinator for Georgia Tech (2009) and Florida State (2014-17). Kelly also has experience coaching special teams, most notably for Georgia Tech, Florida State, and Tennesee.
Kelly's most notable defense was his 2014 defense at Florida State, helping the program reach its first-ever college football playoff appearance. The rest of his defenses at Florida State were also elite, all ranked in the top 25 in total defense.
The Ozark, Ala., native has also possessed a knack for developing defensive backs throughout his career. Coaching star corner Jalen Ramsey, star safety Derwin James, and All-American Tavarus McFadden during his time in Tallahassee.
Kelly is also a big-time recruiter, bringing in Caleb Downs, Will Anderson, Ryan Williams, and Brian Branch for the Tide. He also brought in Tarvarus McFadden, Hamsah Nasirldeen, and Amari Gainer for FSU.
Kelly will be headed to Boulder to help coach Prime turn around the Buffs. Colorado went 1-11 last year and ranked No. 130 last year in total defense.
Nick Saban's Coaching Tree: Where Are They Now?