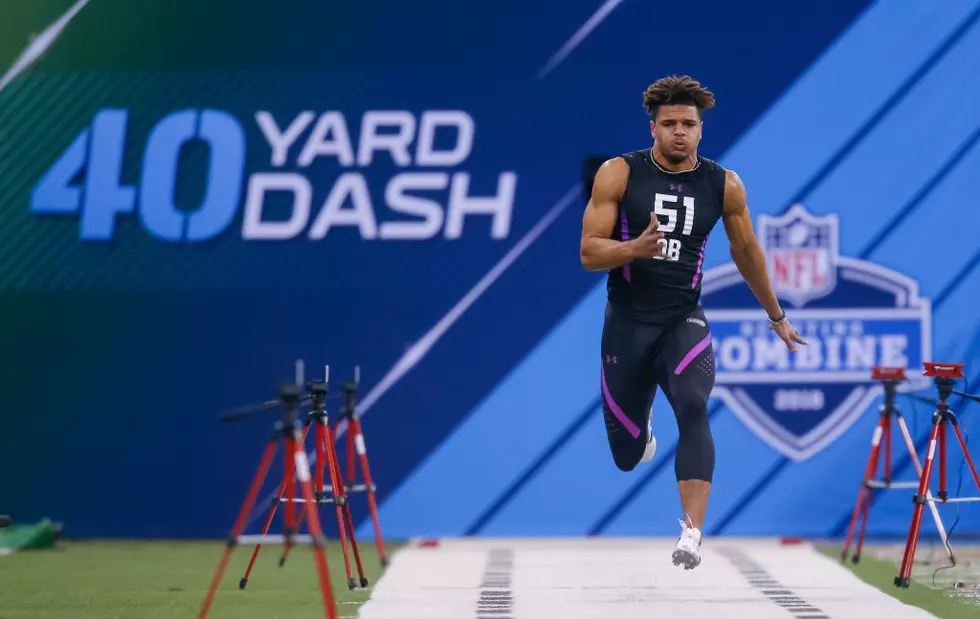 Watch Minkah Fitzpatrick's Performance at the NFL Combine
Getty Images
The "Built by Bama" slogan will continue in this upcoming draft and it's safe to say that former Alabama defensive back Minkah Fitzpatrick is going to be something special on the next level.
Throughout the draft process, many draft analysis believe Fitzpatrick is one of the best prospects in this draft and even some believe if the Cleveland Browns get a quarterback in free agency, he could be the first one on the board in the upcoming draft.
In three seasons with the Crimson Tide, Fitzpatrick collected 171 total tackles with nine interceptions and four touchdowns.
His presence and production will definitely be missed at Alabama with his work ethic being compared to Nick Saban, but one thing is for sure any team that draft him will be getting a game-changer on their roster.
Fitzpatrick will return to Tuscaloosa this Wednesday for Alabama's Pro Day. The NFL Draft will be held at AT&T Stadium in Arlington, TX on April 26.