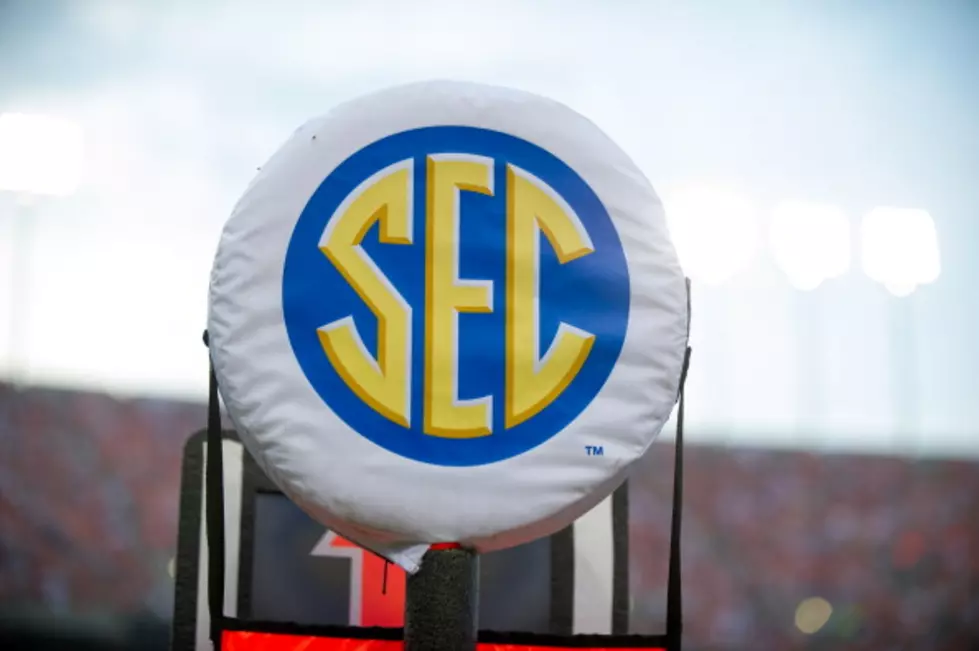 Which SEC Game Are You Keeping Your Eye On This Weekend? [Poll]
(Photo by Michael Chang/Getty Images)
Alabama finally gets an off week to catch their breath and heal up some nagging injuries before they do battle with the Bayou Bengals on November 5. But just because the Crimson Tide isn't playing doesn't mean the college football season stops. There aren't many marquee match-ups in the SEC this week, but should a couple of games produce certain outcomes, Alabama could be sitting pretty in the SEC West should they beat LSU in two weeks.
Along with the Tide, LSU goes into this weekend on a bye week, giving them a couple of weeks to prepare for the #1 team in the nation. But what happens this weekend could make the Alabama/LSU game the de facto SEC West championship game. Or, it could allow Auburn to control its own destiny. Or, it could also make the SEC East picture incredibly interesting (and by "interesting," I mean that, potentially, either Florida, Tennessee, or Kentucky could win the division).
Whatever the results will be after Saturday, which game will you keep your attention this weekend? You know, because it's college football and you're going to watch it whether Alabama is playing or not.