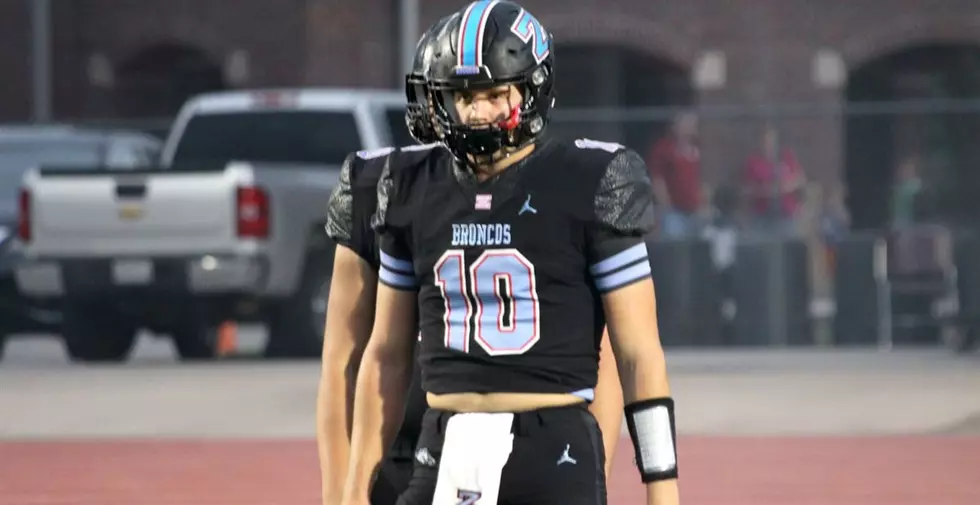 Why Alabama Commit Eli Holstein is a Can't Miss Prospect
Photo Courtesy @BCrawford247
The Crimson Tide picked up a commitment from a highly touted 2023 quarterback this week, but not one that most fans are likely familiar with.
Eli Holstein, a four-star prospect out of Zachary, LA, announced his commitment to Alabama on Tuesday, prompting many to inquire about none other than the classes top rated signal caller and rumored Tide target Arch Manning.
Read More: Coveted 2023 Quarterback Commits to Alabama |
While Manning certainly has undeniable skills, possessing the ideal build for a quarterback at 6-foot-4, 215 lbs. and featuring incredible arm talent and ball placement, what Holstein brings to Alabama should not be overlooked by any means.
Standing at a the same height as Manning with only a slightly bulkier frame, Holstein is a fantastic prospect and has wowed scouts all across the country with his athleticism and arm strength.
At the Elite 11 quarterback camp in Las Vegas, the Zachary native completely blew everyone in attendance away with his record-setting performance. Holstein earned the top testing rating in the entire camp, even surpassing many current NFL quarterback's numbers from their time at the camp.
Read More: Alabama Quarterback Prospect Blows Past Competition at Elite 11 |
While Holstein's athleticism is certainly something to be excited for, his arm talent is what fans should be drooling over.
In 2021, as a junior, Holstein threw for over 3,200 yards and 30 touchdowns while adding just six interceptions to his totals. Finding receivers downfield is a constant for the Zachary High School offense as long as Holstein is under center.
Gabe Brooks of 247Sports describes Holstein as a quarterback with "extremely high arm strength and velocity capacities," and says he, "displays requisite arm strength with field-stretching ability of 50-plus yards."
Take a look at the highlights from last season, and it's easy to see why Nick Saban wanted this quarterback on his team. Holstein frequently stretches the field with his arm and keeps defensive backs on their heels.
Alabama's 2023 class features commitments from just three other players currently and ranks 29th in the nation according to 247Sports. While it's not uncommon for the Tide to be somewhat behind early in the recruiting cycle, Saban is likely looking to retake his crown as college football's king of recruiting this year.
Starting Alabama Quarterbacks Under Nick Saban
Here is every quarterback that has started for the Crimson Tide under Nick Saban.
Highest Rated Recruits of the Saban Era By Year
Check out Alabama's highest-rated recruit from each Crimson Tide recruiting class during the Nick Saban era.
Alabama Crimson Tide All-Time Passing Leaders
The 2021 season is in the books and after Bryce Young's Heisman campaign, the all-time passing leaderboard requires an update.