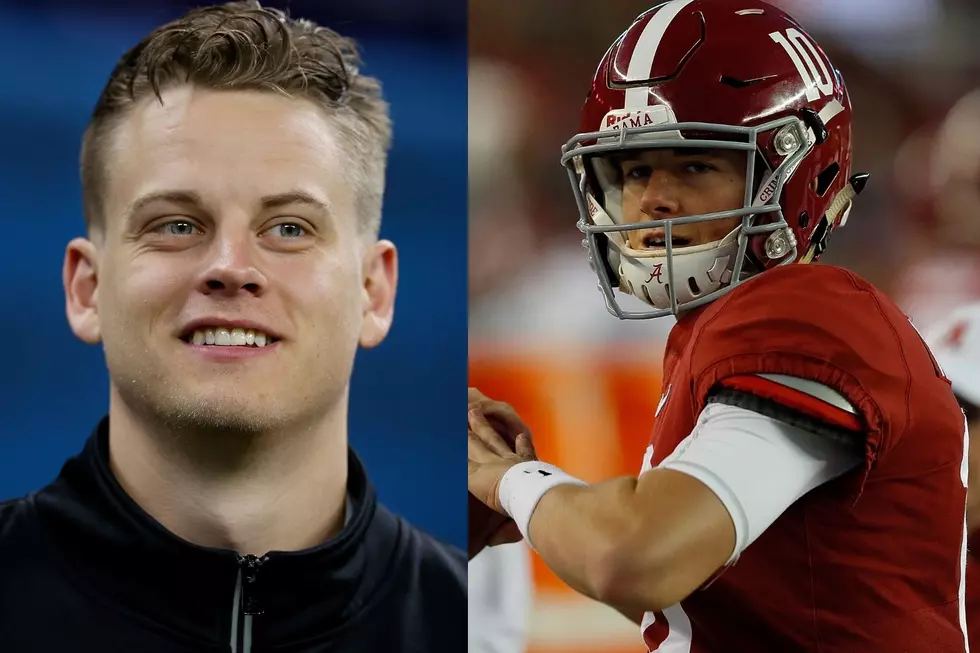 Why Mac Jones Could Be CFB's Next Joe Burrow
Getty
Enter your number to get our free mobile app
Most Alabama fans know the story of Mac Jones. What most fans aren't aware of, is the amount of adversity and hardship he faced on his journey of becoming the starting quarterback for one of the most elite football teams in college football.
Similar to LSU Tigers-turned-Cincinnati Bengals quarterback Joe Burrow, Jones started out his college career learning and developing as a quarterback. He wasn't considered the cream of the crop going into his freshman year. He played under Jalen Hurts and Tua Tagovailoa, who were both some of the most talented quarterbacks in college football at the time.
But, instead of transferring or being complacent with the position he was in, Jones decided to use that time to not only learn from the quarterbacks in front of him, but also from the situation he was in.
"We really liked Mac in high school. We liked his athleticism. He was accurate with the ball," Alabama head coach Nick Saban said. "When he came as a freshman, he was probably 180-185 pounds was not very strong – needed to mature physically. A very, very smart and bright guy that actually took advantage of being behind some very good quarterbacks, Jalen and Tua, in his time here and used those experiences. I think to help himself develop."
Jones is a fighter, and he certainly showed it in last season's Citrus Bowl after Tagovailoa was taken out due to a season-ending hip injury. Jones got his early start in proving himself at Alabama after Tagovailoa's injury and he definitely made the most of it.
Trailing 13-17 in the first half against Michigan, Jones took a devastating blow from the 6-foot, 269-pound defensive end Aidan Hutchinson. Jones was laid on the grass as his teammates shuttered on the sideline, only to stand back up a few seconds later ready for the next play.
His teammates went crazy on the sideline as they watched him stand to his feet, showing no sign of weakness. Jones not only punched in a touchdown that drive but made a statement by leading his team to a determined 35-16 victory over Michigan.
This kind of ambition and determination is not easily found in most players in college football. Not to mention, Burrow went from a game manager to a Heisman trophy manager in one season and he showed the exact sort of mentality that Jones has displayed so far this season. For this very reason, many people believe that Mac Jones could be college football's next Joe Burrow.
Reference: https://www.espn.com/college-football/story/_/id/30304945/college-football-next-joe-burrow-just-alabama-mac-jones
Alabama Career Passing Yards