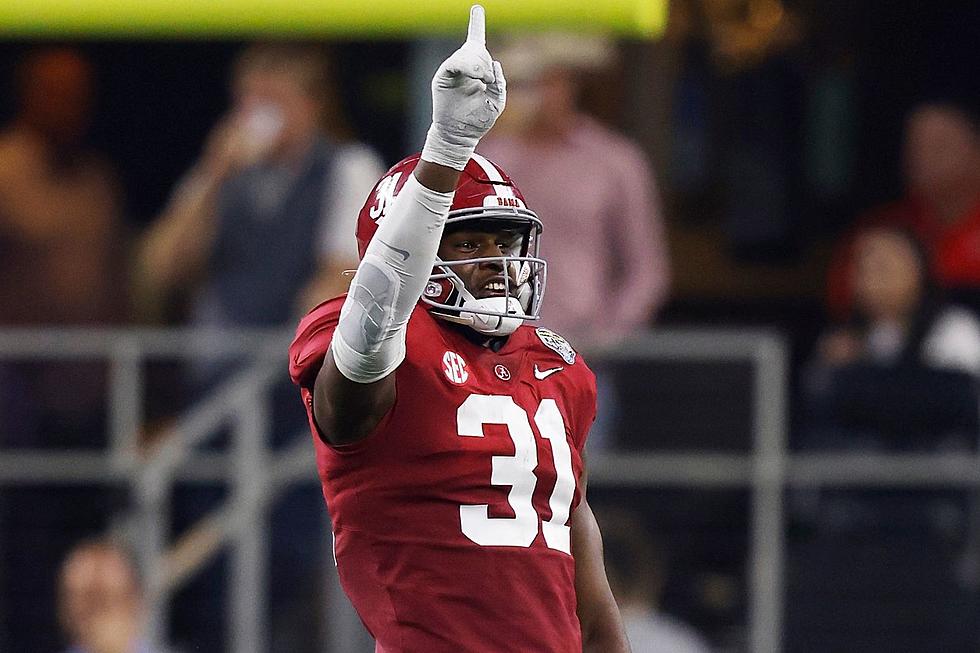 Will Anderson Remarks on Derrick Thomas Comparisons
Getty Images
During Alabama's 27-6 win over the Cincinnati Bearcats in the College Football Playoff Semifinal Cotton Bowl, edge linebacker Will Anderson recorded two sacks, bringing his season total to 17.5 and his career total to 24.5. The former is just a half-sack from Derrick Thomas's 1986 mark, the second-most in a single season in Alabama history. The latter moved him to fourth on the all-time sacks leaderboard.
Alabama has lacked an elite pass-rushing athlete off the edge for most of Nick Saban's career. The only other players to record double-digit sacks under Saban were Wallace Gilberry in 2007 and Tim Williams in 2015 (which technically was only 9.5 sacks.)
Naturally, Anderson performing as the best pass rusher in decades leads to the comparison between him and Thomas.
Anderson said Monday during a press conference that he didn't know much about the hall of fame linebacker because he didn't grow up an Alabama fan, which he mentioned before the SEC Championship. On top of that, Anderson was born September 2, 2001, over a year and a half after Thomas passed away in a car accident.
"Just to be mentioned with his name and all the success he's had here, and just to be even talked about with his name is really a blessing," Anderson said.
Understandably, Anderson doesn't watch much Thomas film. He did mention who he is watching in the NFL today, though.
"I love watching Aaron Donald, the way he uses his hands," Anderson said. "He's very violent and athletic and can get through blocks and shed blocks really well. I like watching his game, even though he's more an interior guy. The way he moves and works his hand, I try to copy that with my game."
There's no denying Anderson's presence for the Crimson Tide defense. He's certainly as impactful on the college level as Donald is in the NFL. Anderson won the Bronco Nagurski Award and received the third-most first-place votes for the Heisman Trophy award. Still, he doesn't want all the attention focused on his individual successes.
Anderson compared his playing career to a vehicle, thanks to some wise words from his high school coach.
"He was telling me that your body is your engine. And I'm a car," Anderson said. "And the only thing you need to get going is that engine. And anything else that comes with it, any accolades, anything else, that just to make you look nice.
"For instance, me getting that Nagurski Trophy, that was just a pair of rims on my car. So I think that's how you approach it. As long as your engine is there, you keep going. Anything else, that's just to make you look nice."
Running back Brian Robinson said Anderson isn't a flashy sports car, but "Will is more like a dually truck, one of those big old mud-tire, driving trucks." Will's truck may be decked nearly out to the limit, but it's not because he's compensating, it's because of what he's earned as a player.
There's still some room for accessories for Anderson though, and they're the best kind to him.
"I really can't dwell on those types of things because we have so much here to do," Anderson said. "We have to get a natty. We have to play, practice, everything. It's where my focus has been."
Alabama Crimson Tide All-Time Sacks Leaderboard
Highest Rated Recruits of the Saban Era By Year
Check out Alabama's highest-rated recruit from each Crimson Tide recruiting class during the Nick Saban era.