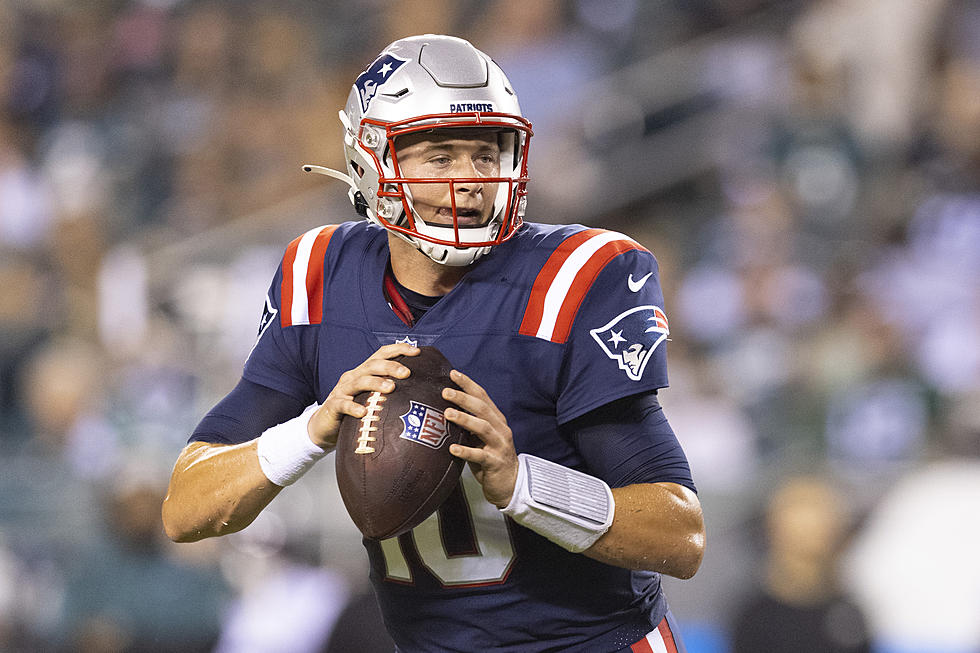 With Newton Absent, Jones Has Best Opportunity to Stake His Claim
Getty Images
Due to what's been described as a "misunderstanding" between the New England Patriots concerning the NFL's COVID testing "conducted away from NFL facilities" protocols, quarterback Cam Newton will miss practice until at least Thursday.
This means when the Patriots take the practice field this week in joint sessions with the New York Giants, former Alabama Crimson Tide quarterback Mac Jones will see significantly more reps ahead of Sunday's preseason finale.
Patriots head coach Bill Belichick said Monday that Newton is still the starter, but situations such as this can cause a change.
"Guys who have been there, somebody has to show that they are better than them, or that player has to be unavailable," Belichick said. "That's the way it is at every position. It's not unique to any position, that's the way it is across the board."
While the practice reps have stayed relatively halved, Jones has played more than twice the snaps in preseason game action. Jones has seen 77 snaps to Newton's 29. The rookie has completed 26 of his 38 passes for 233 yards. Though he has no touchdowns yet, he also has yet to turn the ball over while leading five scoring drives. Conversely, Newton is 12 of 16 passing for 152 yards and a touchdown.
"I don't think it's a stretch to say that Mac Jones is further along mentally or in grasping what the Patriots want to do and executing it on the practice field than any rookie quarterback that they've had at this stage in Bill Belichick's 21 years as coach," ESPN's Mike Reiss said on The Game with Ryan Fowler Monday.
It's not clear whether Newton will play, let alone start, against the Giants Sunday. Regardless, Jones will see his share of snaps with starters as he did last week against the Philadelphia Eagles. If ever there were a chance for Jones to get closer to being named the official starting quarterback of his team, it's this weekend.
Alabama Crimson Tide All-Time Passing Leaders
Starting Alabama Quarterbacks Under Nick Saban
Here is every quarterback that has started for the Crimson Tide under Nick Saban.
Iconic Photos From Alabama's 18 National Championships
Claimed or recognized, no FBS football program has more national championships than the Tide. Look back on all 18 titles in Alabama history with these photos.
Crimson Tide's NFL Draft First-Rounders During Saban's Tenure
Take a look back on the Crimson Tide's first round selections under head coach Nick Saban.