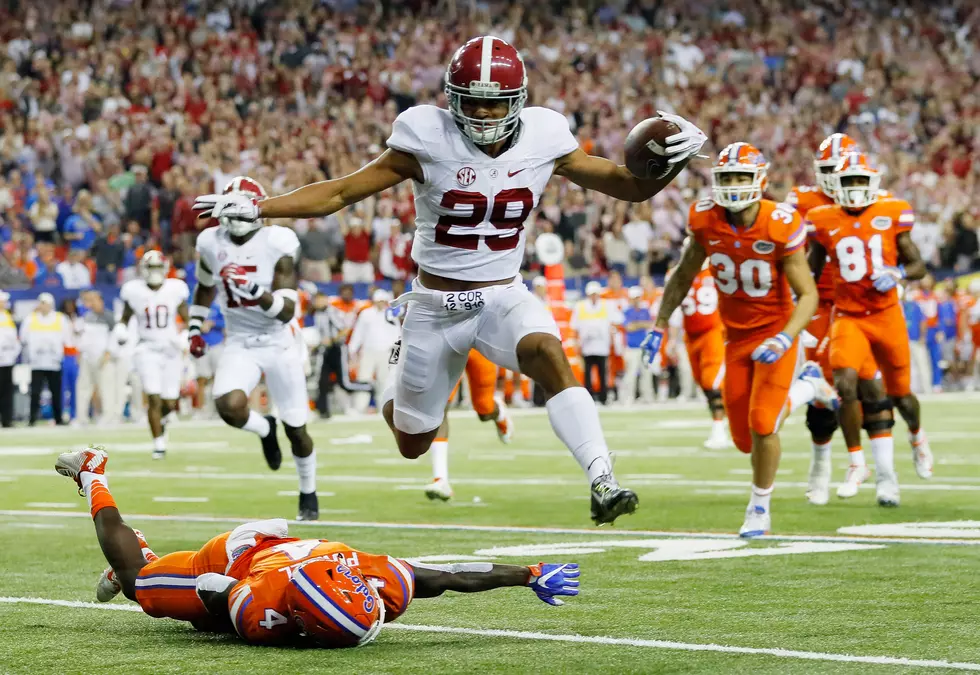 29 Days Away from Bama Kickoff: Minkah Fitzpatrick
Getty Images
Each day counting down to Alabama's Week 1 matchup with Utah State, I will highlight one former player whose jersey number coincides with the amount of days until the game. The Crimson Tide kicks off in just 29 days, so let's look at one of the most versatile players of the Nick Saban era, Minkah Fitzpatrick.
Minkah Fitzpatrick was a jack of all trades defender in his time with the Crimson Tide. A former five-star prospect from Jersey City, NJ, he is one of the most versatile defenders the Alabama defense has ever seen.
Fitzpatrick was an extremely unique type of player. Whether he was lining up in the box as a quasi-linebacker or backing up Alabama's secondary as a safety, No. 29 did it all.
He suited up for the Tide from 2015-17 and was a star his entire time with the team.
As a freshman, Fitzpatrick was immediately inserted into the starting lineup in Week 1, and held the job for the entire season, finishing as a Freshman All-American with 45 tackles, 2.0 sacks and two interceptions.
He helped lead Alabama's strong 2015 unit as a first year player, but as a sophomore, grew into that role even more.
The Tide defense finished 2016 No.1 in both points and yards allowed, and Fitzpatrick compiled an impressive stat line of 66 tackles, 5.5 TFL's and six interceptions, two of which he returned for touchdowns. The sophomore was named First Team All-SEC and a consensus All-American for his play.
In Fitzpatrick's junior season, 2017, the third year star again led a top notch Alabama defense. The Jersey City native compiled 60 tackles, 8.0 TFL's and one interception, and the Tide took down the Georgia Bulldogs to claim its 17th National Championship.
Fitzpatrick entered the 2018 NFL Draft as a very highly sought after prospect, with scouts praising his incredible athleticism and versatility.
He was selected in the first round by the Miami Dolphins, but spent just one season with the team before being traded to the Pittsburgh Steelers in 2018. Since arriving in the Steel City, Fitzpatrick has quickly developed into one of the top young defenders in the entire NFL.
Though four seasons, the former Bama star has compiled 352 tackles, 36 pass deflections and 13 interceptions. He made two consecutive Pro Bowls from 2019-20 as well as being named a First Team All-Pro in those same years.
Stay locked in to Tide1009.com for the countdown to Alabama football. Check out the rest of the list here.
Iconic Photos From Alabama's 18 National Championships
Claimed or recognized, no FBS football program has more national championships than the Tide. Look back on all 18 titles in Alabama history with these photos.
Highest Rated Recruits of the Saban Era By Year
Check out Alabama's highest-rated recruit from each Crimson Tide recruiting class during the Nick Saban era.