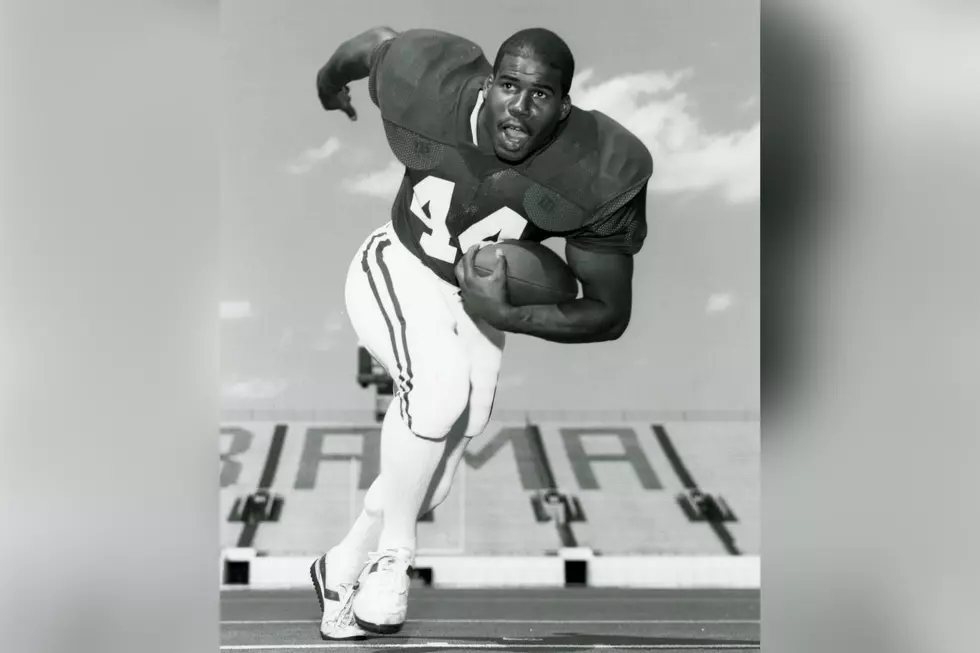 44 Days Away from Bama Kickoff: Craig Turner
Photo courtesy of the Paul W. Bryant Museum
Each day counting down to Alabama's Week 1 matchup with Utah State, I will highlight one former player whose jersey number coincides with the amount of days until the game. Let's look today at the incredible career of a vintage Crimson Tide star, Craig Turner. 
Craig Turner suited up at running back for Alabama from 1981-85, and was a member of coach Bryant's final team at Alabama, as well as his final bowl victory in 1982.
Hailing from Damascus High School in Maryland, Turner put together an incredible high school football career, finishing his four years with over 4,000 rushing yards and numerous accolades and All-State selections.
After sitting on the Crimson Tide's scout team for his first few seasons, Turner worked his way into the lineup and was a key piece of the offense for three seasons.
Though he wasn't the feature back in coach Bryant's offenses, Turner was loved by the coaching staff for his work ethic.
Speaking to the Montgomery County Sentinel in 2015, Turner talked about his relationship with then-Alabama running backs coach Bruce Arians.
Turner said, "[Arians] just loved me for some reason. Coach Arians just stuck with me. I appreciate the things he did for me. He put his neck out for me.
After his Crimson Tide career, Turner had a brief stint in the NFL with the Tampa Bay and Cincinnati, but never found his way onto an active roster.
Stay locked in to Tide1009.com for the countdown to Alabama football. Check out the rest of the list here.
Iconic Photos From Alabama's 18 National Championships
Claimed or recognized, no FBS football program has more national championships than the Tide. Look back on all 18 titles in Alabama history with these photos.
Highest Rated Recruits of the Saban Era By Year
Check out Alabama's highest-rated recruit from each Crimson Tide recruiting class during the Nick Saban era.