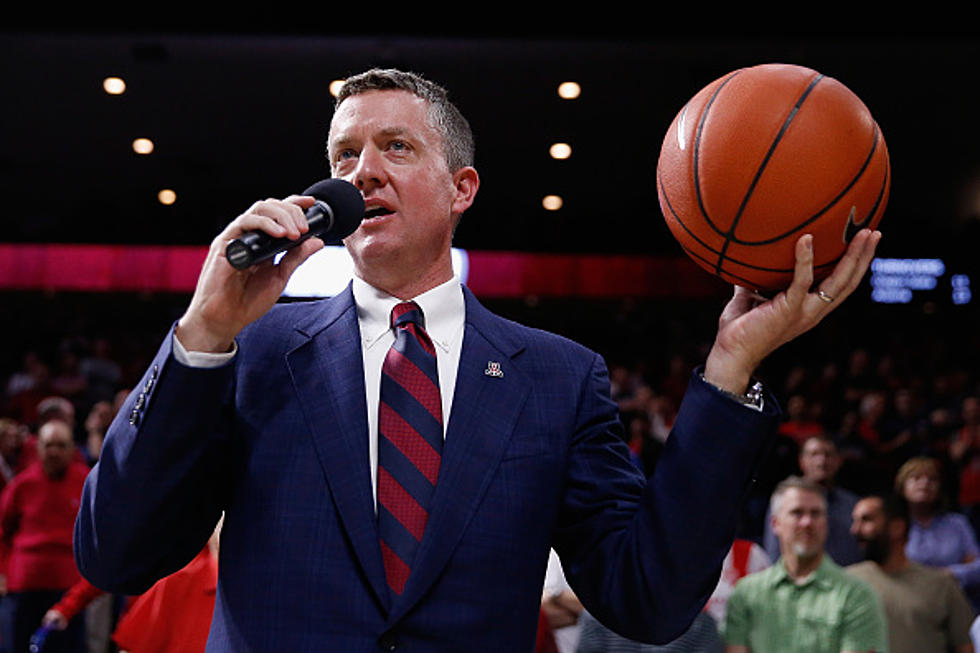 Alabama AD Explains Obstacles to New Arena, Updates to NIL Laws
Getty Images
University of Alabama athletic director Greg Byrne joined the Friday edition of Tide 100.9's The Game with Ryan Fowler to give insight on everything happening at the Mal Moore Athletic Facility on campus.
With the national landscape of college athletics undergoing constant change due to new name image and likeness (NIL) legislation, Byrne explained in more detail how Alabama's new laws play a role in the lives of UA's athletes and recruits.
"We were very limited on our ability to really be involved other than to just monitor it and now we can be more actively involved, from an NIL standpoint, than we were before. Obviously, the NCAA has said that you're not supposed to be "pay-for-play," [and] we're doing our very best to navigate these very choppy waters."
NIL legislation is designed to compensate athletes for the representation of their respective schools, but Byrne wanted to clear up a common misconception about college athletics.
"One of the narratives out there's been 'unpaid labor,' and you see that regularly. And listen, that's correct, it's not a negotiated sum of money. But what happens is, if you're on a full-ride scholarship, you live off campus, if you're an out-of-state student athlete, if you're on Pell [grants] – which about 70% of our kids are – and then you're getting your Alston money too, you're probably at about $40,000 dollars a year, give or take, cash in pocket right now. And a lot of that's tax-free."
In February of 2022, Alabama's Board of Trustees approved "Phase 1" of the capital project aimed at building a new multi-purpose arena for UA's gymnastics program as well as men's and women's basketball.
Byrne confirmed that while the planning and location haven't seen major changes in the recent months, Alabama is keeping an eye on how the nation's economy could affect the numerous athletics projects.
"We're still out raising money for it, we've had some very productive conversations. Still need to have more – people have seen obviously [the] inflation right now and that's been very concerning to try to get your arms around what things could look like here when you put a shovel in the ground. But we're still trying our very best to move forward with those projects."
Greg Byrne was hired as Alabama's new athletic director in January of 2017 to replace Bill Battle. He's played an integral role in the formation of "The Crimson Standard," a 10-year Alabama Athletics capital campaign to improve campus facilities.
Click below to listen to the full interview:
For more from J.R. and all of the talented staff at Tide 100.9, make sure to check out our content at tide1009.com and on the Tide 100.9 app.
Highest Rated Recruits of the Saban Era By Year
Check out Alabama's highest-rated recruit from each Crimson Tide recruiting class during the Nick Saban era.
How Do Fans Sing 'Dixieland Delight' in Tuscaloosa, Alabama?
Alabama football fans add
a few extra lyrics
to 'Dixieland Delight' when it's played on the speakers in Bryant-Denny in Tuscaloosa, Alabama. What are they singing? And Why?
Highest Earning Bama Pros of All-Time
The University of Alabama is known for constantly cranking out world-renowned athletes, but who of the best active or former pro players have the highest career contract earnings?