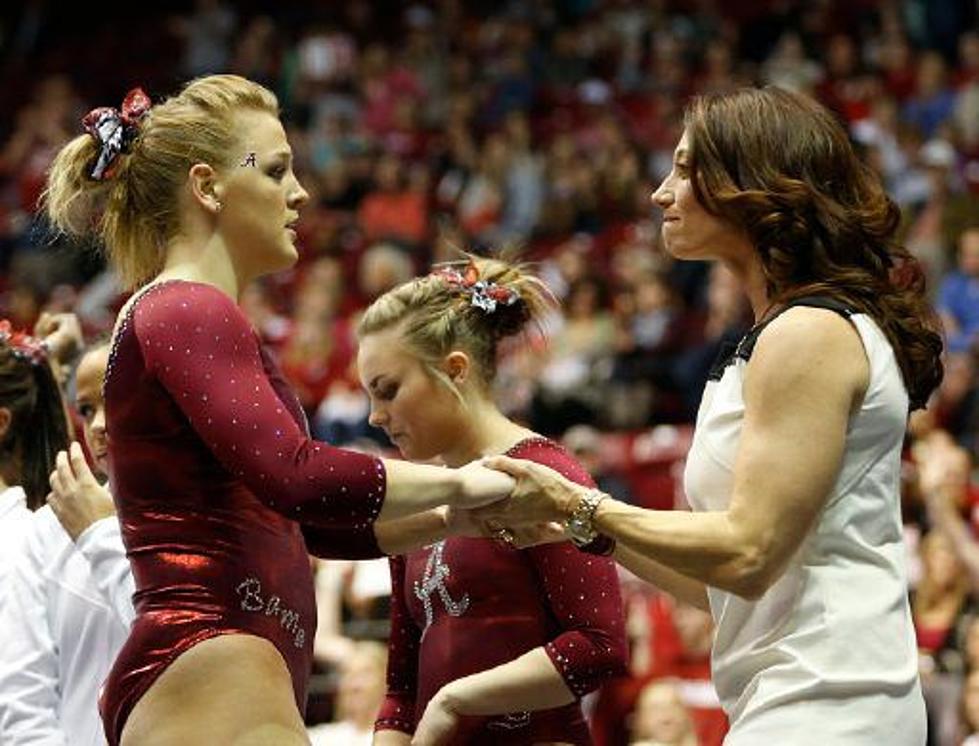 Alabama Gymnastics Announces 2019 Home Schedule and New Ticket Plans
Photo courtesy of Alabama Athletics
The Alabama gymnastics team unveiled a 2019 home schedule that consists of five high-powered meets in Coleman Coliseum.
The Crimson Tide starts its home slate with two quad meets and will finish off with three marquee meets against Southeastern Conference competition.
"Our home schedule is dynamic, challenging and an excellent way to prepare for postseason," UA head coach Dana Duckworth said. "We start off with two quad meets, which aligns with the new NCAA championship format, and then we finish off with three incredible dual meets against LSU, Florida and Auburn. Our fans are difference-makers and this team is not only extremely talented but in the preseason they have already has shown our staff they are all heart and passion. They look forward to feeding off the energy of our student section and home crowd."
Times for the Crimson Tide's home slate will be announced once the SEC releases this year's television schedule later in the fall. Season ticket renewals have been sent out and new season ticket purchase are available now through the Alabama Ticket Office (205.348.2262) located in the lobby of Coleman Coliseum or online at RollTide.com.
There are new season ticket prices for 2019, starting at $45 for a five-home meet season packet. A group ticket purchase (four or more at a time) is $40 per ticket while Alabama faculty and staff season tickets are $35.
There is also a Family Pack option for $120 that includes four seats in the corner sections. The Family Pack must include a minimum of two corner adult and two corner youth tickets. Additional adult ($40) and youth ($20) tickets can be purchased with the Family Pack.
"Alabama gymnastics has always been about affordable family entertainment," Duckworth said. "We have changed our ticket pricing this year so that Coleman Coliseum continues to be THE place to be on Friday night."
The Crimson Tide opens the season at home on Friday, Jan. 4 with a quad meet against Temple, Southeast Missouri State and Northern Illinois. A week later, on Friday, Jan. 11, Alabama will welcome Michigan, Denver and Bowling Green State.
"This was a perfect year to jumpstart the season with two quad meets, which means four teams on the floor competing at the same time," Duckworth said. "It will help us prepare for the postseason and welcome our freshman class to Friday night heights, that's a plus."
Starting this season, after years of six-team competitions, the NCAA Championships will go to four rounds, regional, super regional, semifinals and finals, all with four teams in each competition.
The Tide finishes the 2019 home slate off with LSU (Jan. 25), Florida (Feb. 15) and Auburn (March 1). Alabama's meet against the Gators will also be the Tide's 15th annual Power of Pink meet to raise awareness in the fight against breast cancer.
For all the latest information on Alabama gymnastics, follow BamaGymnastics on Twitter, Instagram and Facebook and head coach Dana Duckworth on Twitter and Instagram at @UACoachDana.