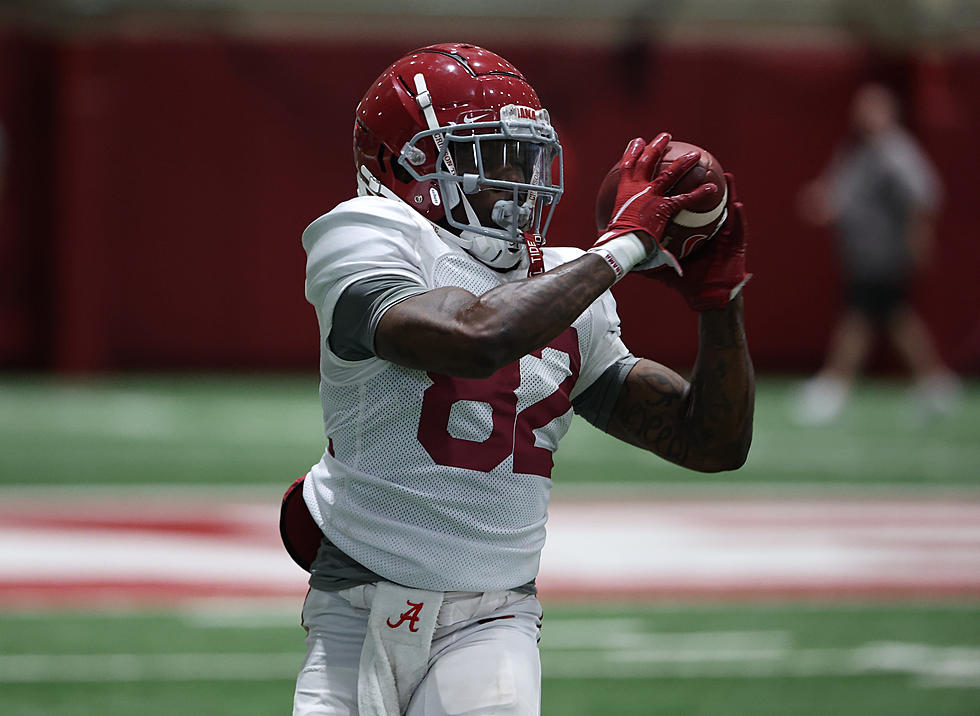 Alabama Receiver Transfers to the Bayou
Crimson Tide Photos / UA Athletics
While Bryce Young, Will Anderson, and the Alabama Crimson Tide prepare for the Sugar Bowl, one of their own leaves the team for the enemy. Alabama wide receiver Aaron Anderson has decided to transfer to Baton Rouge and play for the LSU Tigers.
Coming from New Orleans, La., Anderson was a four-star recruit and a Top 50 recruit in the Class of 2022. The 5-foot-9 wide receiver who is compared to Jaylen Waddle was sought out by every big school Anderson originally committed to LSU but then flipped to Alabama.
Playing with a Heisman-winning quarterback intrigued Anderson but things did not go as planned. Anderson did not get one regular season snap in his freshman season and sat behind receivers such as Ja'corey Brooks, Jermaine Burton, and Kobe Prentice.
For Brian Kelly and LSU, this is a massive win for their program. Anderson is a dynamic receiver who can do more than catch the ball. He is a fast slot receiver that can torch cornerbacks but can also be a weapon on the special teams just like Tyrann Mathieu was in his time with the Bayou Bengals.
For Alabama, losing Anderson stings. When you lose any guy in the transfer portal it sucks but losing a freshman who could have been something special really hurts. It's not just losing Anderson, but he transferred to the enemy.
Maybe the reason Anderson and so many of the receivers like Jojo Earle and Traeshon Holden are leaving is because of the massive changes coming to the Alabama program. 10-2 is unacceptable for the Alabama system and it may be time for Coach Saban to let go of offensive coordinator Bill O'Brien and defensive coordinator Pete Golding.
Sadly for Crimson Tide fans, they will be seeing lots of Anderson in the upcoming years as the LSU-Alabama rivalry is yearly and one of the biggest rivalries in college football.
Crimson Tide Class of 2023 Commits
A look at all Alabama commits from the class of 2023.
Alabama vs Auburn 2022