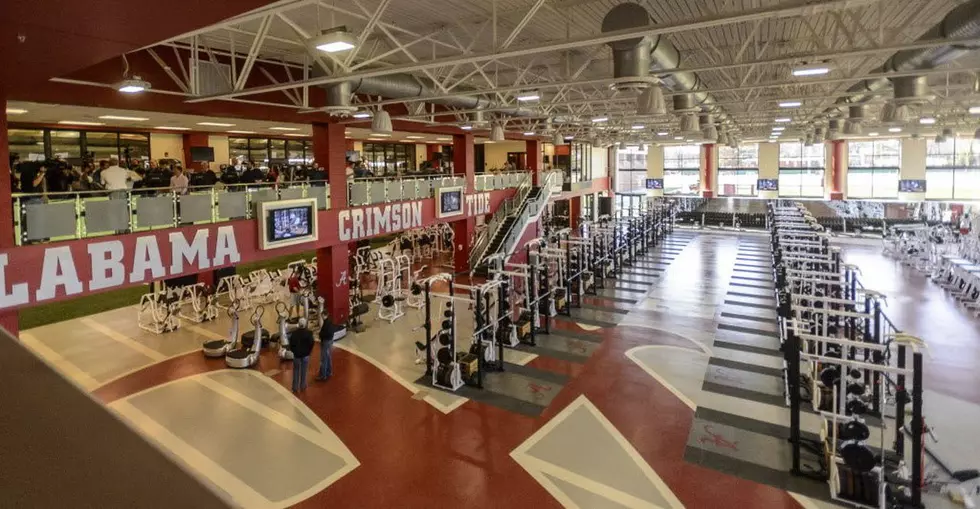 Alabama Released COVID-19 Testing Procedures
Photo Courtesy of AL.com
Alabama football returned to campus to begin voluntary offseason workouts on June 8. The program had to set new procedures to protect and test its athletes amid the COVID-19 pandemic. For the last week and a half it has been unclear how the Crimson Tide program had planned on implementing testing of its athletes and procedures that were in place to protect them from spreading the virus. The Alabama program released a statement today detailing its new policies and procedures in relation to COVID-19.
The football program brought its athletes back to campus at the beginning of the month to test the athletes for the virus. Men's and women's basketball players were brought back last Monday to follow the same procedures prior to starting their workout program.
Alabama has tested its athletes in accordance with The University of Alabama System Task Force and isolation for student-athletes who test positive.
According to Alex Plant of the CW, the football player have been tested two to three times per week thus far. Plant also reported through his sources that players who test positively for COVID-19 are not allowed back to workout until they test negatively two separate times via the nasal swab test.
Plant corroborates the report that five Crimson Tide football players tested positively upon return to campus and three more had now additionally tested positive. His source said that even the student-athletes who had been in contact with the positive players had to go into quarantine.
At the moment no other Alabama team has a reported case of COVID-19.
Athletes are subjected to daily symptom screening and limited to groups of 20 while working out. Players are required to wear masks inside the facility and according to Plant, even while working out.
Plant reports most players are using compression masks that wrap around the entire head. The players are not allowed to touch one another while exercising in the facility.
The athletic department's statement concludes with an affirmation that the student-athlete's health and safety are the primary priority of the athletic department.
Enter your number to get our free mobile app
Alabama's 2020 Football Schedule