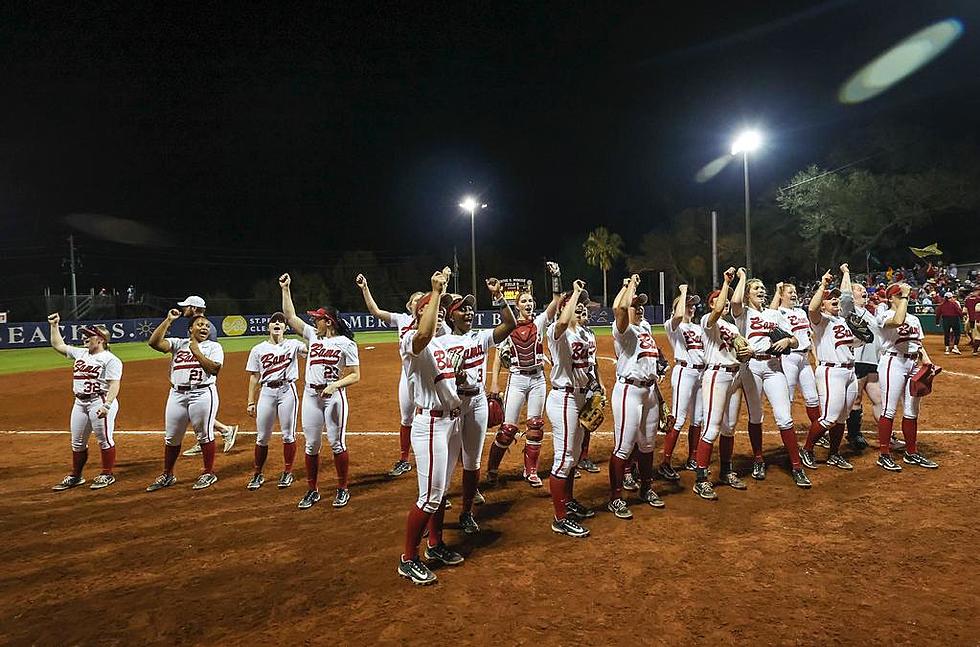 Alabama Softball Defeats Kennesaw State With Late Surge
Photo Courtesy of Crimson Tide Athletics Gallery
In the first game of a back-to-back, the seventh-ranked Alabama Crimson Tide softball team defeated the Kennesaw State Owls by a score of 9-2.
To start the game, head coach Patrick Murphy decided to start Lauren Esman who is a senior left-handed pitcher from Kalamazoo, Mich. Esman originally committed to her hometown team, The University of Michigan. The former Michigan Gatorade Player of the Year was mostly used as a hitter during her three seasons as a Wolverine. Before transferring to Tuscaloosa Ala, she posted a career-best 31 hits, 17 runs scored, and 20 RBIs in the 2022 season.
Early in the game, it was the Owls who got out to the early lead. In the bottom of the second inning, with bases loaded, senior Faith Alexander reached on a fielder's choice. Because of this Ty Hardeman advanced to second, Caroline Shumeyko advanced to third, and Kiera Cooper scored giving Alexander an RBI.
The Crimson Tide were not able to tie the game until the bottom of the 4th inning. With only one out and Kali Heivillin on base, sophomore Jordan Stephens popped up a softball and was thrown out. With this pop-up Heivillin was able to score and tie the game at one.
Less than an inning later, Kennesaw State was able to take back the lead with an Alabama error. Alexander hit a triple and while Alabama was still trying to get the softball, Hardeman scored giving the Owls a 2-1 lead.
The rest of the game was an Alabama route where the team went on an 8-0 run. To start the run, with bases loaded, Ally Shipman hit a double into left-center field and brought in Ashley Prange, Kenleigh Cahalan, and Faith Hensley. Later that inning, freshman Larissa Preuitt hit a triple and brought in Heivilin and Shipman. The scoring did not stop there as Jordan Stephens hit a sac fly that brought in Preuitt.
That was all in the bottom of the fifth. In the bottom of the sixth, Alabama extended their lead after a Prange single, bounced off the shortstop, and brought in Cahalan and Hensley.
Alabama Softball's Season Opener
Alabama softball's 2023 season opening weekend.
Alabama Baseball 2023 Roster
Take a look at the Alabama baseball roster for the 2023 season.