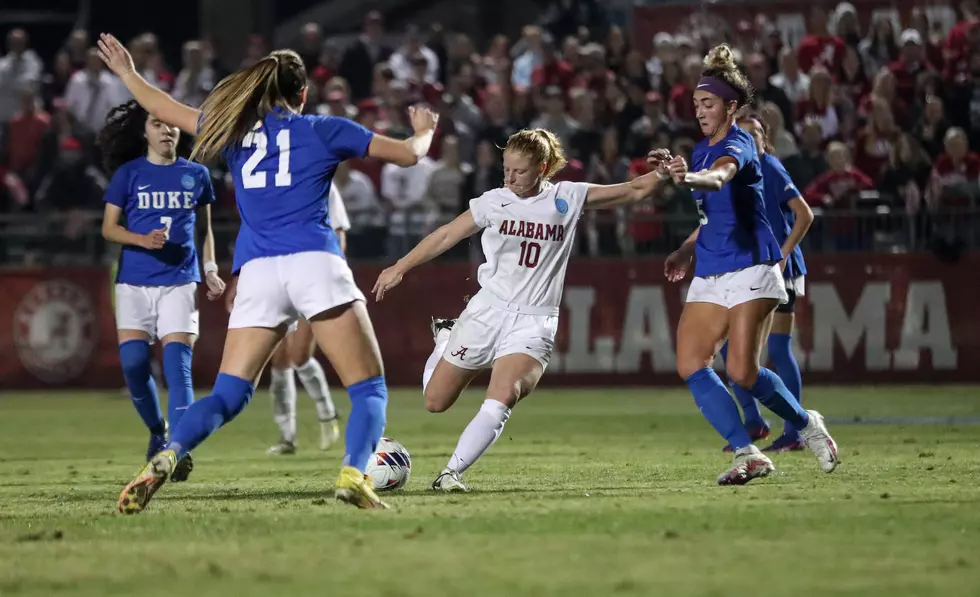 Former Alabama Soccer Star Officially Signs her Rookie Deal
Crimson Tide Photos / UA Athletics
Riley Mattingly Parker has officially signed her rookie deal with Racing Louisville FC after being a 4th-round pick in the NWSL draft. The deal was a one year deal with an option for 2024.
After tearing her ACL in her junior campaign, Parker came back and had a season to remember. The senior set program record for single-season for total goals (17), points (41), and game-winning goals (seven). The Texas native was also an All-American, SEC Forward of the Year, and was a MAC Hermann Trophy finalist.
Parker helped lead the Crimson Tide to its best season in program history, reaching program's first ever College Cup. Alabama ultimately lost to the UCLA Bruins 3-0 in the semifinals.
The 5-foot-7 forward finished her collegiate career with 25 goals and 13 assists, appearing in 74 matches.
Racing Louisville also brought in three other rookies and one veteran along with Parker. The club selected Ohio State's Kayla Fischer, Notre Dame's Brianna Martinez, and New Mexico's Jadyn Edwards, in addition to trading their first pick to NY/NJ Gotham for Center Back Paige Monaghan. Racing Louisville is bringing in a unique mix of youth, leadership, and winning to a team who is still searching for their first winning season in franchise history.
Parker joins a Louisville club that went 5-9-8 last season, finishing No. 9 in the league table. The club finished nearly bottom of the league in goals last season, something Parker can definitely help improve.
Ten Year Throwback to Tide's WCWS Title
In honor of the 10 year anniversary, let's take a look back at the Alabama Crimson Tide's 2012 Women's College World Series championship.
Gallery: #11 Alabama upset #5 South Carolina