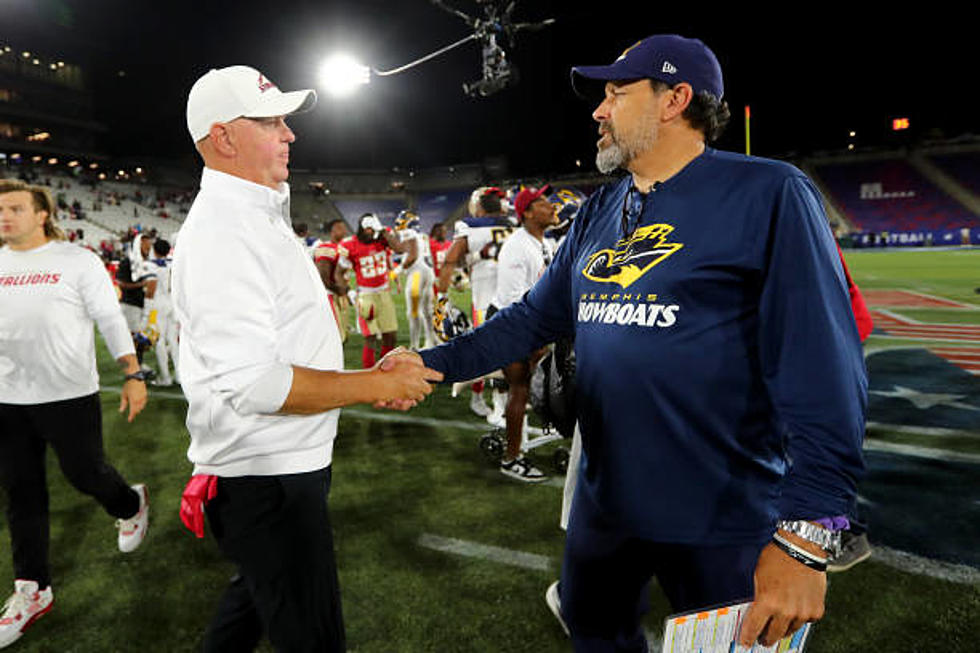 Birmingham Stallions Destroy Showboats by 40
Getty Images
The Birmingham Stallions' journey to a repeat USFL championship doesn't seem too difficult so far as they absolutely destroyed the Memphis Showboats 42-2 Saturday night.
Alex McGough has had the best USFL quarterback performance so far this season with four touchdown passes. The FIU alum is proving himself as the best quarterback in the league, and is being looked up upon to carrying the Stallions to another USFL title.
McGough threw all his four touchdown passes to different receivers, including tight end Thaddeus Moss, the son of Hall of Fame receiver Randy Moss.
Running back Zaquandre White was also a big factor for the Stallions' 40-point victory as he showed off his speed, agility, and balance with two rushing touchdowns. White, CJ Marable, and Bo Scarborough are likely the best running back room in the USFL.
The Stallions will have yet another home game next weekend as they face the New Orleans Breakers on Saturday, April 29 at 11:30 a.m. on the USA Network.
Alabama A-Day 2023
Alabama Spring Practice Second Week 2023