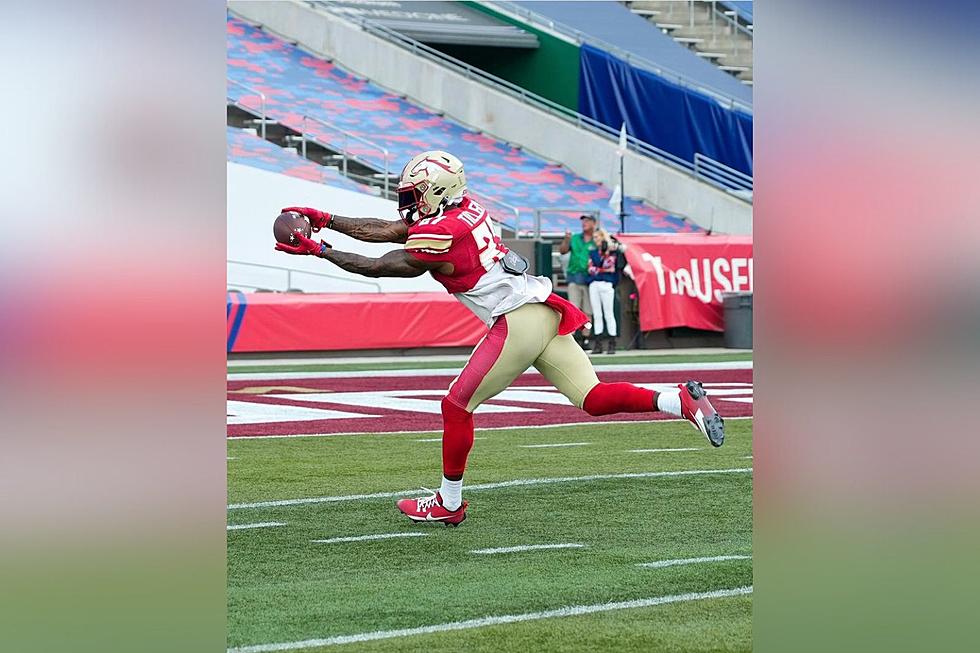 Birmingham Strides Past the Breakers
Photo Courtesy of the Birmingham Stallions via Instagram, Canva.
The Birmingham Stallions defeated the New Orleans Breakers 47-22 In the South division championship, to advance to the 2023 USFL Championship.
Coming into South Division Championship, Alex McGough and McLeod Bethel-Thompson have led the two best offenses in the USFL. This game was won by who had the better defense. Throughout the game, the Stallion's defense was just the better unit. The Stallions held the number one offense in the USFL to 352 total yards, three total touchdowns, and two interceptions.
The story of the game, though, was McGough having arguably his best game of the year. The probable USFL MVP looked like he was playing 7-on-7 in the backyard instead of playing a professional defense. Whatever McGough wanted to do today, he could do. The Stallions quarterback ended the day throwing 394 yards on a 67% completion rate, 84 yards rushing, and five total touchdowns (four passing and one rushing).
It was not just McGough, the entire offense had a field day against the Breakers. The Stallions ended the day with 553 yards of total offense (310 passing and 245 rushing). The standout at receiver was Davion Davis caught two touchdowns and 75 receiving yards. For rushing, it was a combination of McGough, CJ Marable, and Ricky Person Jr.
Since the USFL was reborn in 2022, the Stallions have become the Alabama of the league. In two seasons, Birmingham has won back-to-back South division championships and is looking to repeat as USFL champions.
In the USFL championship this year, the Stallions will be taking on the Pittsburgh Maulers, on Saturday at 7 p.m. CST on FOX. The Maulers might not have the best record in the USFL but they have the best defense the Stallions will face all year. The game will be played in Canton, Ohio at Tom Benson Hall of Fame Stadium.
Alabama Spring Practice Second Week 2023
Highest Earning Bama Pros of All-Time
The University of Alabama is known for constantly cranking out world-renowned athletes, but who of the best active or former pro players have the highest career contract earnings?