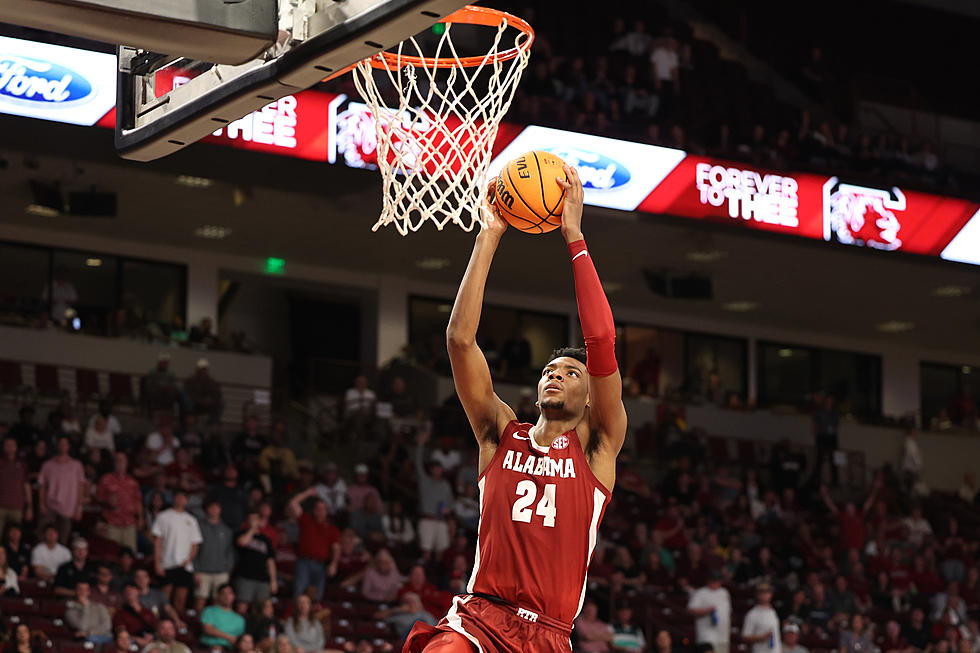 Brandon Miller Leads Tide to Victory Despite Controversy
Crimson Tide Photos / UA Athletics
Alabama freshman forward Brandon Miller may be best basketball player in program history. Miller, in the middle of the programs largest controversy in the Nate Oats era, put the Crimson Tide on his back on Wednesday night in Columbia. The phenom scored a career-high 41-points, including the game-winner in overtime to see Alabama take down South Carolina 78-76.
The Tide needed every point from Miller as the rest of the team was just 1-of-14 from 3-point range. The only other Alabama scorer in double figures was center Charles Bediako with just 10 points.
"He's one of the most mentally tough kids I've ever coached. I'm not surprised. I mean, 41-points you don't want to say you expect that, but not surprised he came ready to play and played well tonight," said Alabama head coach Nate Oats.
"Brandon needed to be aggressive and he was I thought, you could tell early on that he was trying to be extra aggressive," said Oats.
The Crimson Tide shot poorly throughout the contest, only 44% from the field and 26% from the 3-point line, however Alabama out rebounded the Gamecocks to ensure second shots, free-throws and points in transition that ultimately sealed the victory.
Alabama trailed by five points with just over three minutes in regulation but the Tide relied on its defense and got three stops in the final four possessions to force the game into overtime.
The Crimson Tide holds onto its one-game lead in the SEC with just three games remaining in the season. Miller's 41-point effort is the seventh highest single game mark in Alabama program history.
Alabama returns home to Coleman Coliseum on Saturday where the Tide will take on the Arkansas Razorbacks at 1 p.m.
Alabama vs. Georgia
No. 1 Alabama basketball defeats Georgia.
Paul Bryant vs McAdory: AHSAA Subregionals
Alabama vs Florida - Feb 8, 2023
The Alabama Crimson Tide hosted the Florida Gators Feb 8, 2023 and came out on top 97-69.