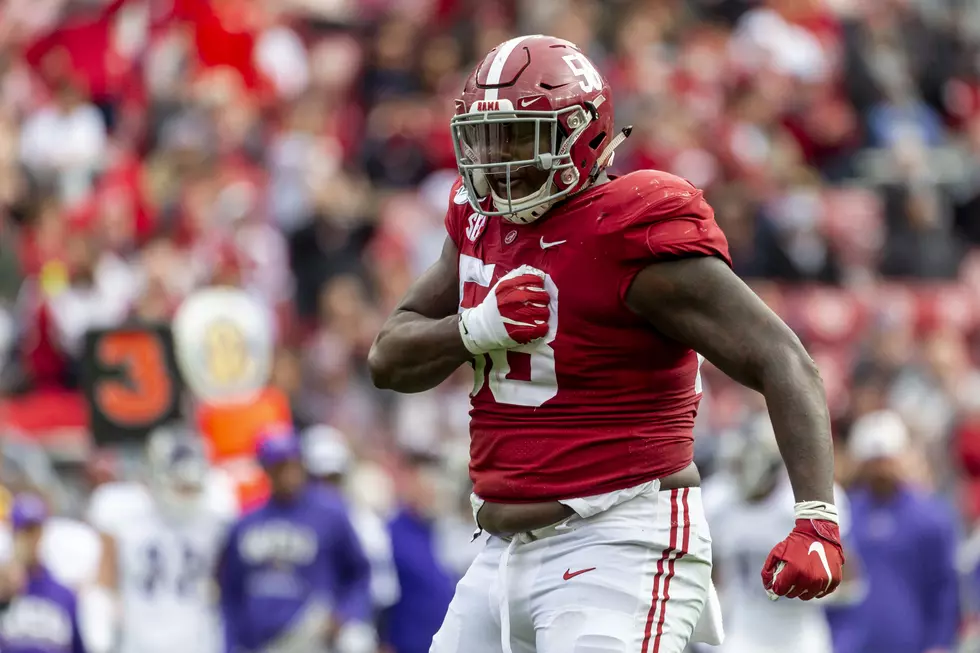 Christian Barmore Drafted 38th Overall By The New England Patriots
Photo Courtesy Of Twitter @PFF_College
Christian Barmore, redshirt sophomore from Philadelphia, Pennsylvania has found his NFL home. Standing at 6'4" and 310 pounds, Barmore provided tremendous pressure for the Alabama defensive line recording 8 sacks and 3 forced fumbles this past year. The fans of the New England Patriots will gain a hard nose physical specimen to push through the interior of an offensive line despite being doubled. Barmore could make an immediate impact for his new team.
In a year where defensive line prospects do not equate to the ones in years past, Barmore provides some hope for his new team. Barmore had the best pass rush grade out of any Alabama defensive tackle to come through. Even better than the likes of Quinnen Williams who went in the top 5 of the draft in 2019.
There have been some recent concerns prior to the draft, that Barmore had some early issues at Alabama with being coachable. Some scouts also believed he could fall due to his lack of ability to stop the run. However, he was a menace in the pass rush, and he did improve late in the year in the run defense. Barmore had an impactful playoff performance vs Notre Dame and Ohio State, and that certainly had something to do with why he is considered the best defensive tackle in the class.
Sure there is room for improvement, but Barmore shows much promise in the pass rush aspect of his game. His ability to use his big body and strength gives him an advantage over the other lineman in this class, and could be the very reason he makes an immediate impact in the league.
Crimson Tide's NFL Draft First-Rounders During Saban's Tenure
Take a look back on the Crimson Tide's first round selections under head coach Nick Saban.