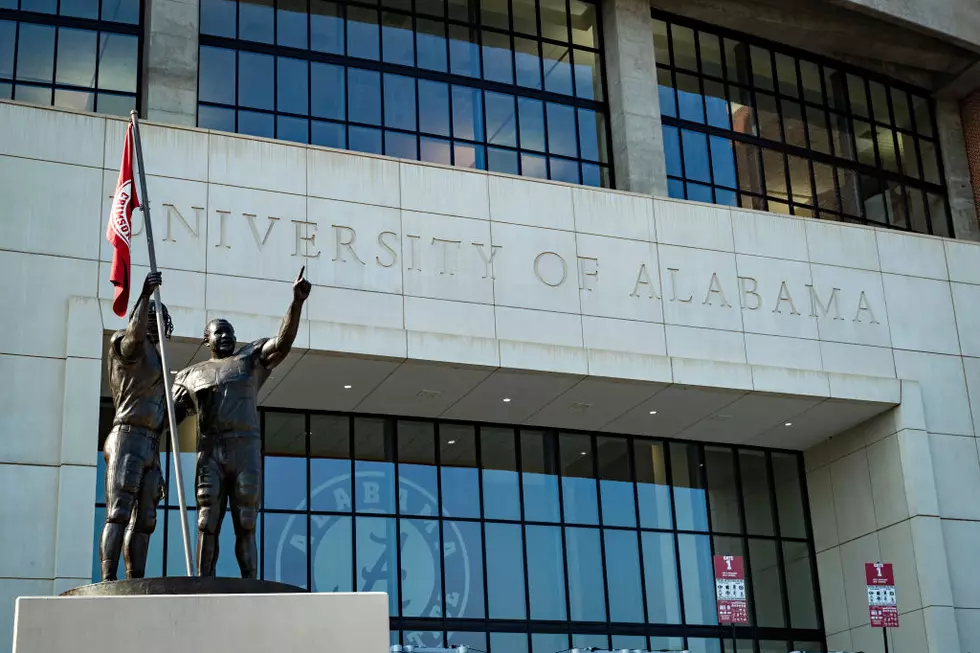 Crimson Tide Featured in Monday's Episode of Jeopardy
Getty Images
"What is Alabama?"
This answer - "in a question form, please" - was the answer in Monday night's episode of Jeopardy!, now being guest-hosted by Green Bay Packers quarterback Aaron Rodgers. The prompt, "Pop Culture-Pourri" for $600", asked contestants this.
"In 2008, the visitors' locker room in Bryant-Denny Stadium at this university was named in honor of James M. Fail."
The locker room in question, the "Fail Room" still stands as a difficult place to prepare for the Crimson Tide. Since the room was dedicated to the Mobile, Alabama native in 2008, opponents of Alabama have gone 5-84 in Bryant-Denny Stadium.
This isn't Alabama's first rodeo on the famous game show, either. Last year, in the category "A is for Autumn," the Crimson Tide was featured in a clue concerning the Iron Bowl.
For $400, the late, great Alex Trebek read the following clue, "Each fall, Alabama and this SEC archrival meet in the Iron Bowl."
After one contestant struck out with the answer "What is Arkansas?" the other two contestants remained silent.
Back in 2016, it became even more obvious that some Jeopardy! Contestants don't watch SEC football. When contestants were given the clue "Crimson Tide" in a category about collegiate mascots, the answer given was "Auburn."
This history of Alabama on game shows, especially Jeopardy!, is rich, and it is only a matter of time before the Crimson Tide is featured again.
Winningest Coaches For Each SEC Team