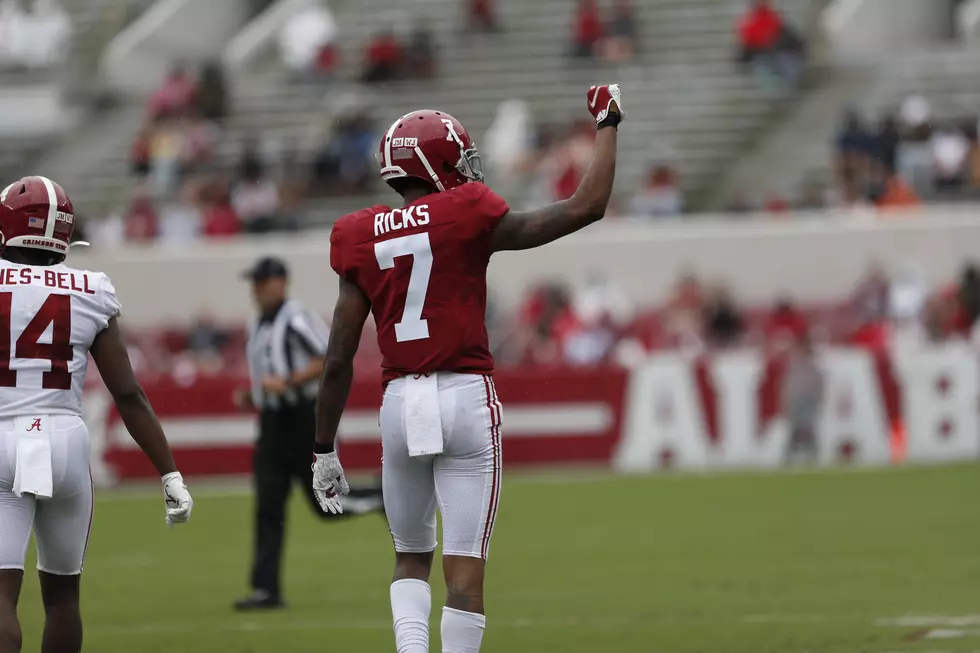 Eli Ricks To Sign With Eagles
Crimson Tide Photos / UA Athletics
Former Alabama cornerback Eli Ricks is expected to sign with the Philadelphia Eagles as an undrafted free agent.
The Rancho Cucamonga, Calif., native got his collegiate football start in Baton Rouge in 2020 with the LSU Tigers, where he had 20 total tackles, four interceptions, and two pick-sixes totaling for 113 yards.
Ricks transferred to Alabama midway through the 2021 season, however injuries made him sit out some of the season.
Ricks did receive a small bit of playing time with the Crimson Tide, making 13 total tackles, eight solo tackles, and breaking up four passes in the 2022 season.
Ricks is now the 12th member of the Crimson Tide to be picked up by an NFL team and the second undrafted.
Alabama A-Day 2023
Highest Earning Bama Pros of All-Time
The University of Alabama is known for constantly cranking out world-renowned athletes, but who of the best active or former pro players have the highest career contract earnings?
Alabama Spring Practice Second Week 2023