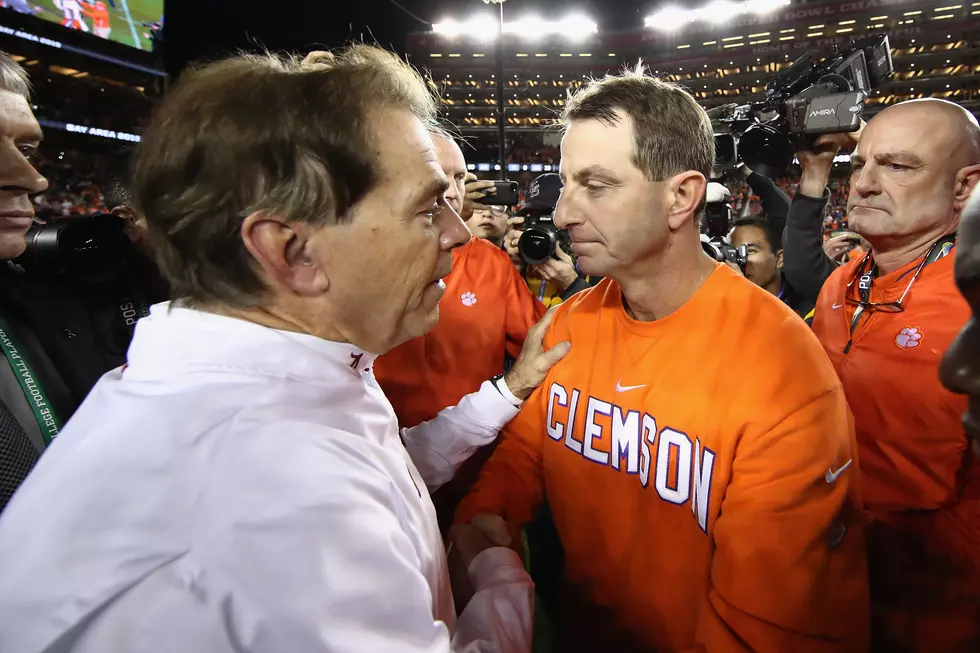 ESPN's Brad Edward on the Chances Alabama and Clemson Returns to the CFB Playoffs
Getty Images
According to the ESPN power index, there is a chance the Alabama Crimson Tide will get their chance for redemption for the loss against Clemson in the national championship as both teams are set to make another run at the College Football Playoffs.
ESPN college football analyst Brad Edwards joined The Game with Ryan Fowler to discuss football power index having Alabama and Clemson back in the playoffs, is Texas A&M and Auburn the teams to watch for the Crimson Tide, will Alabama's schedule force them to find flaws later in the season, ten likely college football playoff scenarios favoring the SEC, and biggest question surrounding Georgia.
For more of Brad Edwards analysis on Alabama's projected for another College Football Playoff appearance and where does the rest of the SEC stands, make sure you listen to the full interview below the article.
Don't miss The Game with Ryan Fowler weekday afternoons from 2-6 p.m. for the latest news, breakdown and analysis surrounding Alabama Crimson Tide football.