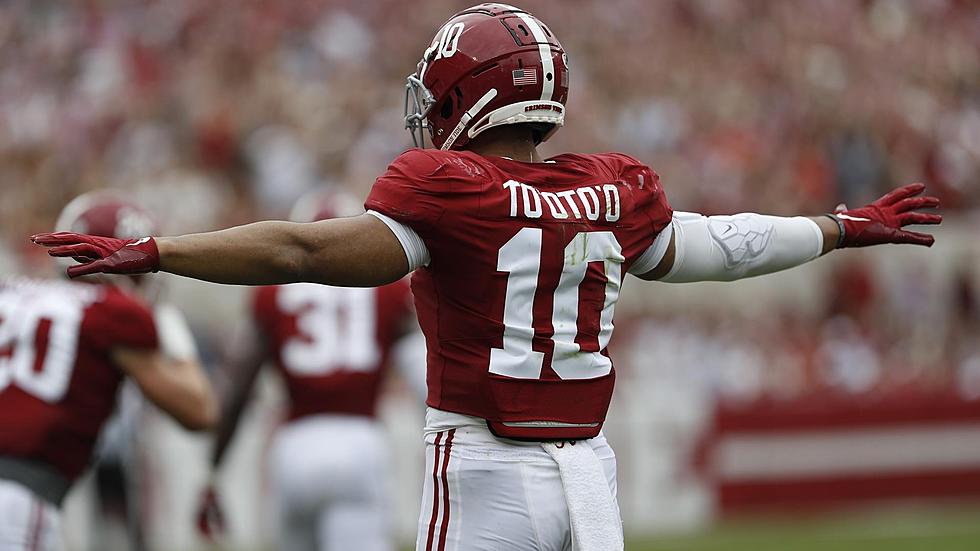 Former Volunteer is Leading the Tide
Photo Courtesy of @NCAAFNation247 on Twitter
Much like every offense has its quarterback, every defense has its own shot-caller, relaying play calls and adjustments and making sure the unit runs smoothly.
Alabama features the best quarterback in the nation in Bryce Young, but who leads the Crimson Tide defense?
Former foe turned friend, Henry To'oTo'o, spent the first two seasons of his college career at Tennessee before transferring to Alabama ahead of the 2021 season. A five-star prospect hailing from De La Salle High School in California, To'oTo'o was an impact player for two years on a struggling Vols squad, registering 140 tackles in his two seasons.
The departure of Dylan Moses to the NFL after 2020 meant Alabama would need a new leader for its defense, and in stepped To'oTo'o who instantly made his impact felt.
"I think that's one thing, [To'oTo'o] is a by-example guy. But guys appreciate how hard he works and how much he loves the game and what he puts into it. So naturally, I think, people gravitate towards him. And I think he can bring people places they can't bring themselves. And I think that's leadership," said coach Pete Golding when talking about the impact of To'oTo'o. 
In 12 games this season, the Concord, CA native has recorded 100 tackles and four sacks and has been tasked with essentially quarterbacking the Crimson Tide defense.
Alabama DL Phidarian Mathis was asked about To'oTo'o's role on the defense and was blunt with his response, providing Crimson Tide fans with another memorable press conference moment from one of their beloved defensive linemen.
Continuing his comments on To'oTo'o, Mathis said, "He plays a big role in this defense. He's a great leader. Got a great mentality of football. I love him to death. I am glad he transferred."
Alabama takes on Cincinnati in the Cotton Bowl on December 31st and is looking to return to the national championship for its second consecutive season. The Bearcats feature a very experienced offense, led by senior QB Desmond Ridder and junior RB Jerome Ford, but have yet to come across a team of the same caliber as the Crimson Tide.
Despite many expecting Alabama to handle the Bearcats easily, To'oTo'o and the rest of the defense will have their work cut out for them on Friday.
Alabama Crimson Tide All-Time Sacks Leaderboard
Alabama Football's Record Against the SEC & Other Major Opponents
The Alabama Crimson Tide is 929-331-43 all-time in college football. See how the records fall against the Tide's SEC rivals and other top programs in the nation.
Alabama Non Con Opponents