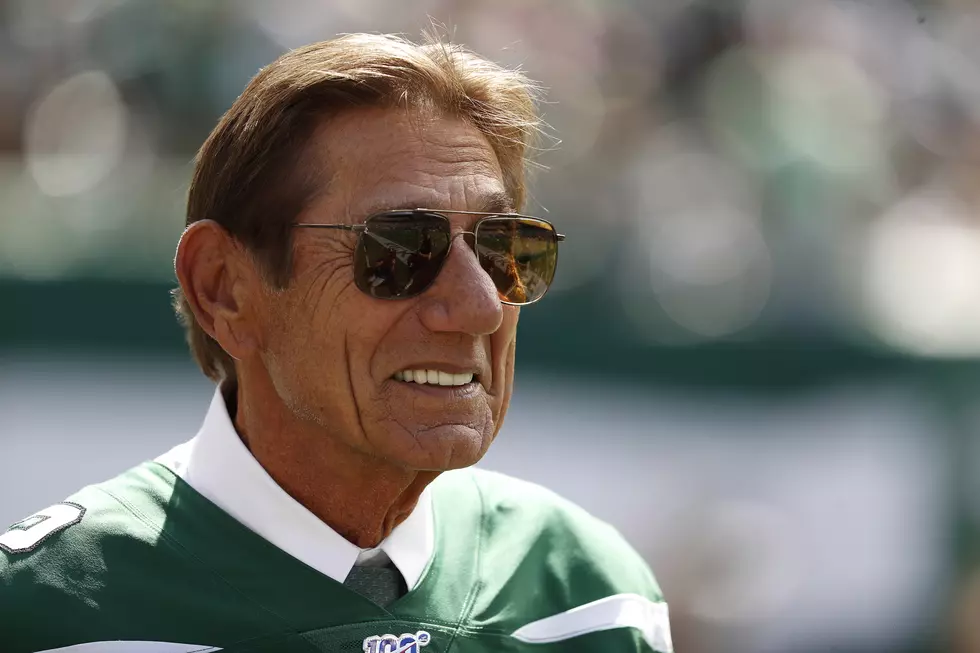 Happy Birthday Joe Namath
Getty Images
The great Crimson Tide and New York Jets quarterback Joe Namath turns 77-years old today. Alabama Coach Bear Bryant called "Broadway Joe" "the greatest athlete I ever coached". Born in Beaver Falls, Pennsylvania, Joe Namath is one of three Alabama quarterbacks to be honored in the NFL Hall of Fame.
Legendary football coach Howard Schnellenberger was an assistant coach for the Crimson Tide and was tasked with recruiting Namath to Tuscaloosa. Namath originally planned to go to Maryland but his test scores were just below the university's requirements.
Schenllenberger went broke spending time in Pennsylvania, convincing Namath that his destiny was at The Capstone. Namath ultimately decided to come to Alabama and the rest, as they say, is history.
Namath amassed a collegiate record of 29-4 in three seasons at The Capstone. He passed for 2,713 yards, 25 touchdowns and rushed for another 655 yards. In 1964 he led the Crimson Tide to a national championship and finished 11th in Heisman Trophy voting.
He was drafted in the first round in both the NFL and the AFL draft in 1965, first overall by the AFL's New York Jets and 12th overall by the NFL's St. Louis Cardinals. Namath chose to sign with the Jets in order to remain eligible to play in Alabama's Orange Bowl season finale.
He earned AFL Rookie of the Year after winning five of the last eight games on the Jet's 1965 schedule. Namath was an AFL All-Star in 1965, 1967, 1968 and 1969, he helped the Jets win the 1968 AFL title by throwing three touchdowns in the contest.
Namath is probably most famously known for his guarantee to win Super Bowl III over the Baltimore Colts in a game the Jets were heavy underdogs. Namath responding to critics prior to the matchup stated, "We're going to win the game. I guarantee it."
His Jets ended up winning the game 16-7 and Namath won Super Bowl MVP. It is the only Super Bowl victory in New York Jets history. His jersey number 12 is retired by the Jets. He was inducted in the the Hall of Fame in 1985.
Namath returned to the University of Alabama and earned his bachelor degree in interdisciplinary studies in 2007.
Happy Birthday Joe Namath!
Enter your number to get our free mobile app
Alabama Football Players in the Hall-of-Fame