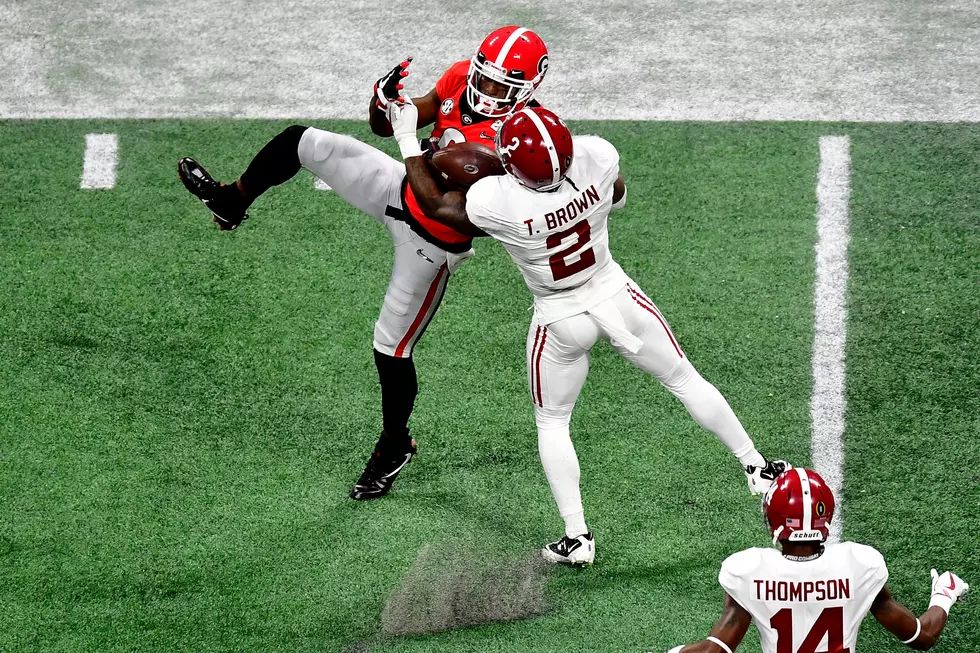 History Shows Dual Sports Are Possible
Getty Images
Alabama basketball's newest recruit, Ga'Quincy "Kool-aid" McKinstry, recently announced during his press conference and decision to come to the Crimson Tide that he would play football and basketball. On the surface, this looks like an impossible task given the way Alabama football and basketball are building their programs.
But history shows us something interesting, it is completely possible.
In the SEC, it is easy to talk about the most famous dual-sport athletes such as Bo Jackson and Hershel Walker. Here are 3 athletes from the University of Alabama who were successful dual-sport athletes.
1. Dixie Howell (1937)- Howell was a part of the 1937 National Championship winning team with Paul "Bear" Bryant as a player. Howell scored 2 touchdown's in the Rose Bowl in route to that title. In addition, Howell was a star for Alabama baseball. Howell would play in the NFL and the minor leagues for the MLB.
2. John Hannah (1971)- Largely considered to be the best offensive lineman in Alabama history, Hannah was an all-american in 1971 and 1972 and helped the Crimson Tide win an SEC Championship. While playing football, Hannah was a star in wrestling and track and field. Hannah would go on into the NFL as a member of the New England Patriots and is now a member of both the NFL and College Football Hall of Fame.
3. Tony Brown (2017)- Brown is an interesting pick on this list. He was a defense back on the 2017 National Championship team. A 5-star recruit coming into the program, Brown also excelled and had much more success in track and field. Brown was a first team all-american in the 4x100 team relay and the 110-meter hurdles. Brown is currently playing for the Cincinnati Bengals.
McKinstry is a star player in both football and basketball. In today's game, it is hard to be a dual-sport athlete, but not impossible. Alabama is excited to have him as a part of their athletic program and hope that he can contribute on the field and the court next season.