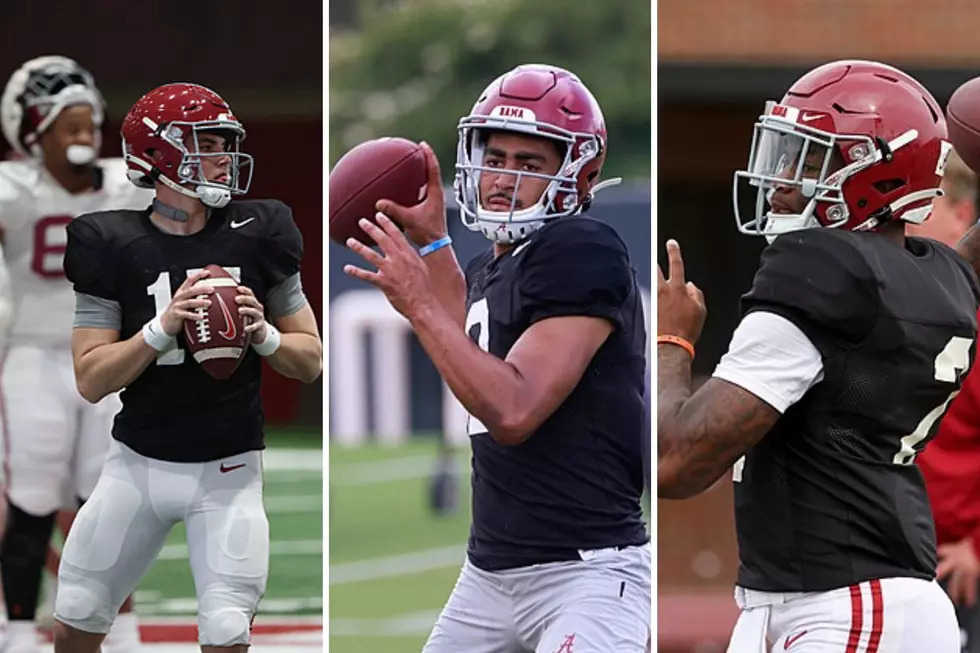 Is the Tide Quarterback Room the best in the Country?
UA Athletics, Canva
Earlier this week former Heisman Trophy winner Bryce Young spoke to the media and in the media scrum he made mention of the great QB room that currently presides here at Alabama.
Young was asked about progress the QBs have made during Fall Camp.
''I'm excited for both of those guys, so I try to do everything I can to impart what I've learned; these guys have been super receptive just the relationship we have I love our Quarterback room, the staff, the players, the everything so I'm super excited.''
These guys he's speaking of are current backup Jalen Milroe who has been said to have made a huge leap from last year and is looking like the possible starter for the Tide this time next year.
Young on Milroe during the scrum ''It's encouraging to see another QB make that jump.''
Young also gave a ton of credit to Tennessee native and five-star Ty Simpson.
''A little newer, things are moving probably a little faster, but you wouldn't be able to tell with how he handles it. He asks a ton of questions and has seen a lot from our defense all camp.
Obviously neither guy has been able to fully show their potential on the field.
It's great to hear that our QB room is close knit with these guys in a great position to make noise when it's their time to lead the offense.
Alabama Crimson Tide All-Time Passing Leaders
The 2021 season is in the books and after Bryce Young's Heisman campaign, the all-time passing leaderboard requires an update.
carbongallery id="6112d7058c16b607add50820"]