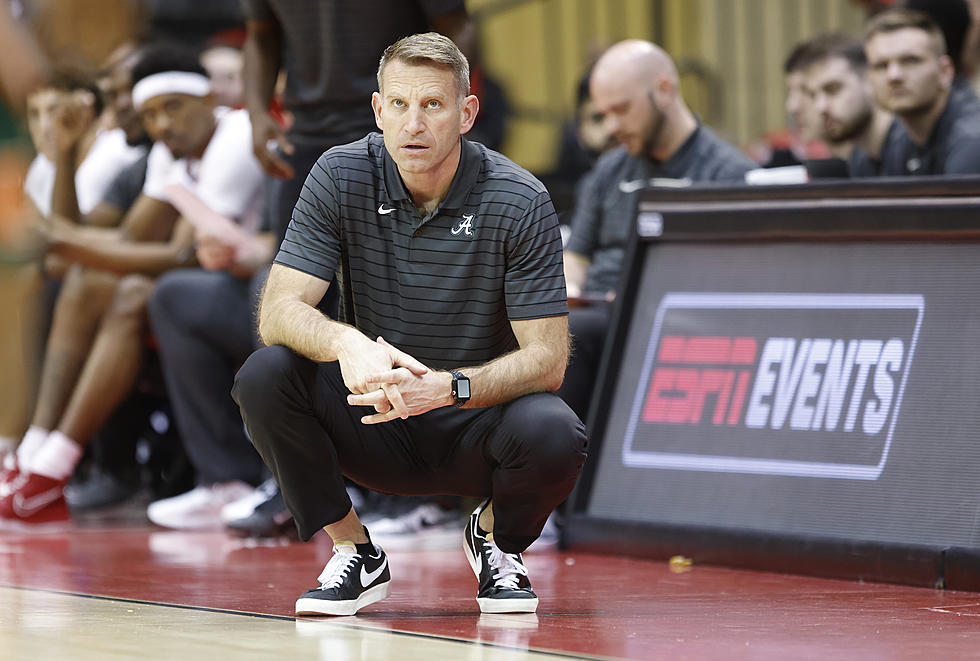 Is The Tide Prepared for SEC Play?
Robert Sutton/CrimsonTidePhotos
All things considered, Alabama had a pretty successful run to start the season in non-conference play. The obvious highlights were two huge wins over two teams that made the final four last season in a start to finish domination of Gonzaga as well as a thrilling home victory over Houston.
However, with losses to Iona and Davidson as well as a complete dismantling at the hands of coach Penny Hardaway and the Memphis Tigers, it certainly was not all positive for the Crimson Tide. Not only this, but at times Alabama looked physically overwhelmed in close wins over South Alabama, Drake and Jacksonville State, getting out-rebounded for large parts of each.
With SEC play tipping off this evening and the 14th ranked Tennessee Volunteers coming to Coleman Coliseum, things are not going to get any easier for Alabama in a still ascending conference in which there are numerous very good and physically imposing teams. During his media availability to preview the Tennessee matchup, coach Oats gave an interesting answer when asked about his level of concern with the physicality of the team.
Oats said, "It's everybody, not just our bigs, but our bigs have been pushed around a little bit, giving up a bunch of offensive rebounds, our guards have at times as well. So yeah, we've gotta play tougher, play stronger, be more aggressive. It's certainly a concern. We're gonna have to do a better job with it."
Continuing to pile on the topic of physicality, Oats said, "Some of our bigs aren't big strong 240 pound football tackles, they're gonna have to use what they have, which is length and athleticism. The guards are gonna have to help out too, it's gonna be a team effort to fix the rebounding issue."
One person who could certainly help this issue is forward James Rojas, who Alabama has been sorely missing for the entire season.
Coach Oats provided an update on his status while also stating what he can bring to the table when he returns, saying, "We need him back as soon as we can because he's obviously not soft, he will take the fight to the opponent, he can help shore up some of the rebounding issues, he won't get pushed around, we all know how he plays. He is one of the tougher, grittier, blue-collar, hard-nosed guys in the league, so we could use him."
Wrapping up his update on Rojas, Oats further said, "He's still not practicing in any kind of live action. There have been a couple of setbacks but he is getting close he was supposed to have a checkup with the surgeon this week and we'd know a lot more. But I'd love to get him back as soon as we can because I think he can shore up a lot of the issues we've been having."
Tennessee this evening is just the start of a difficult conference schedule for Alabama. Coming up next, they will have road matchups at Florida and Missouri before returning home to take on Auburn. Following this, they will take on currently undefeated LSU and Missouri again as well as Georgia on the road before their most difficult test of the season, a home matchup against the #1 ranked and defending national champion Baylor Bears.
With probably the toughest month of the season looming ahead for the Crimson Tide, Nate Oats and the team certainly have a lot of things to fix in order to stay competitive and attempt to defend their SEC title. The long road to try to do just that tips off tonight at Coleman Coliseum.
Alabama Basketball All-Time Scoring Leaders
Alabama Men's Basketball's Top Career Rebounders
Bama All Time Steals