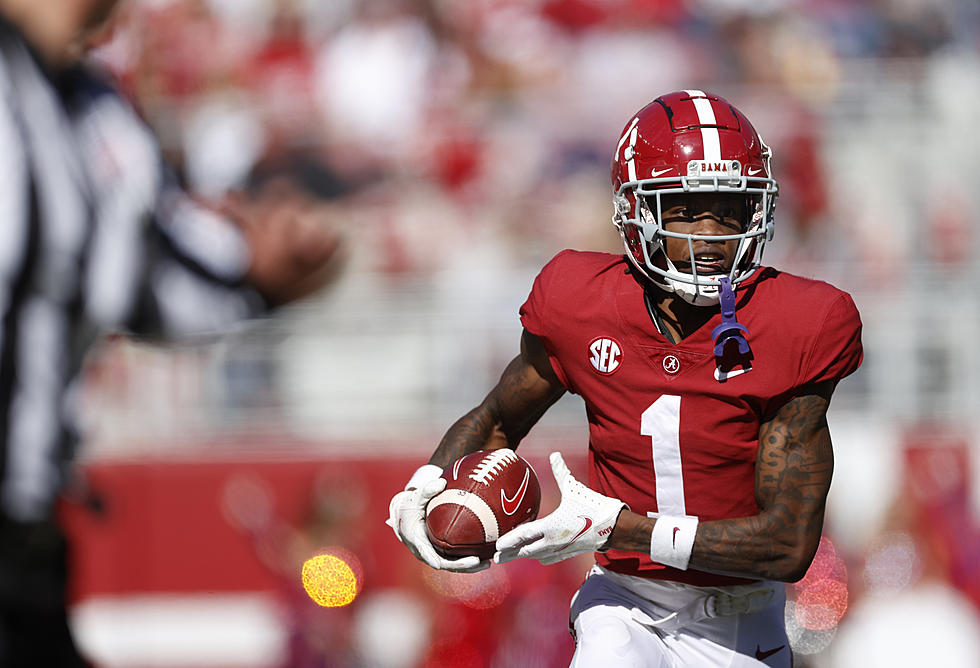 Jameson Williams Previews Monumental Matchup
Crimson Tide Photos / UA Athletics
The Crimson Tide make their return to the College Football Playoff for the second straight year this week as they take on the undefeated Cincinnati Bearcats in a highly anticipated Cotton Bowl matchup.
Alabama, fresh off its most complete game of the season, dominating the Georgia Bulldogs, faces off against a veteran-led, highly experienced Bearcats team with a 22-1 record over the last two years.
While the Tide may have the upside in overall talent, Cincinnati features some of the best players at their position in all of college football: Ahmad Gardner and Coby Bryant. The duo of Gardner and Bryant combine to form one of the most feared cornerback units in all of college football and will likely be the hardest test Alabama's receivers have faced all season.
When asked about the upcoming monumental matchup between heavyweights of their positions, Alabama's Jameson Williams answered honestly, saying, "I kind of like that. We're going to come out, play football. We both go hard. So we're just going to see who wants it more in the end. When it's all said and done, we'll just see. But the competition, I love it."
Williams continued in his press conference, discussing the effect of coach Bill O'Brien's recent absence due to COVID-19, saying, "We went through practice, other coaches took over his role. So it was just like the same," Williams said, "We had a script and everything. The next day we went to Zoom. We can hear his voice. He's drawing up everything. He's talking to the O-line, receivers and basically going over corrections. So that's how that was done."
Williams, through 13 games this season, has compiled 68 receptions for over 1,400 yards and 15 touchdowns, displaying his game-breaking speed along the way. While the former Ohio State Buckeye has yet to face off against corners of the same caliber as Gardner and Bryant, those same cornerbacks have certainly yet to face off against a receiver like Jameson Williams.
Alabama Crimson Tide All-Time Receiving Leaderboard
Crimson Tide's NFL Draft First-Rounders During Saban's Tenure
Take a look back on the Crimson Tide's first round selections under head coach Nick Saban.
Meet The 2021 Alabama Offense
The 2021 Alabama offense only brings back three returning starters from the 2020 squad. Get ready for the new season by getting familiar with this year's Crimson Tide offense.