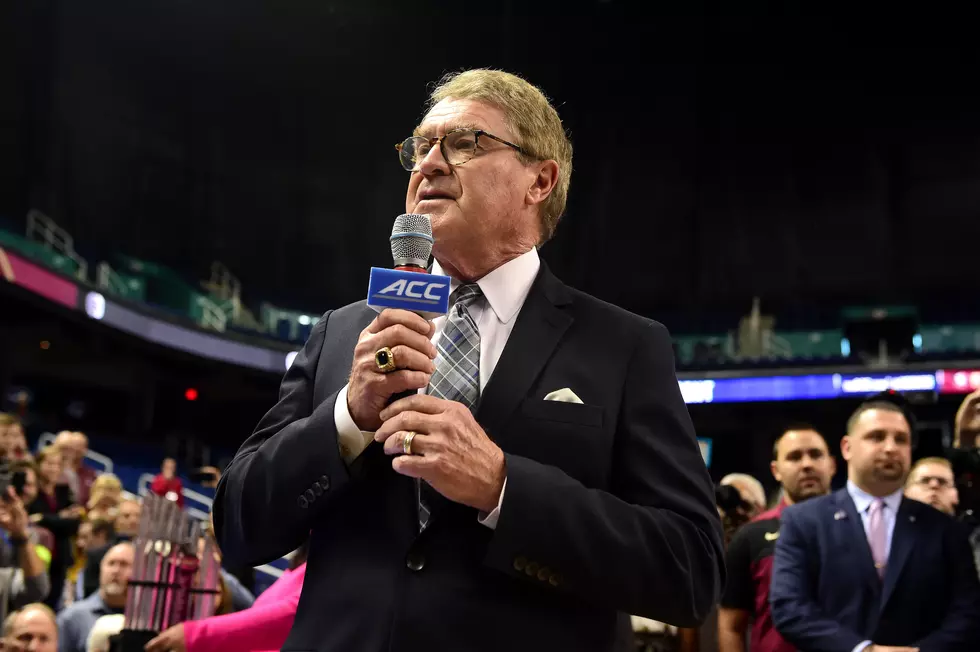 John Swofford to Step Down as ACC Commissioner
Getty Images
John Swofford, who was hired as the ACC commissioner in April 1997, will step down after the 2020-2021 college football season. He has held the longest occupation as the commissioner, since the ACC was established in 1953.
Swofford mentioned, "It has been a privilege to be part of the ACC for over five decades and my respect and appreciation for those associated with the league throughout its history is immeasurable. Having been an ACC student-athlete, athletics director and commissioner has been an absolute honor."
Before the news was circulated online, athletic directors heard about Swofford's intention to retire.
In 2012, he saved the ACC when Maryland dropped out of the conference and then decided to add Louisville and Syracuse to the league, while retaining Florida State. He was able to get the league members to participate in a grant-of-rights deal to assist with the conference.
Because of Swofford, the conference negotiated a collaboration with ESPN and created the ACC network, which aired on TV in 2019. According to Andrea Adelson of ESPN, the ACC is a 15-member league and has the largest geographical footprint of any conference in the country.
Swofford was a key contributor in creating the College Football Playoff system. Former SEC commissioner Mike Slive came up with a plus-one model, but it didn't receive much feedback. Swofford decided to move forward and thought it would be possible to create a playoff system.
Swofford said, "There were some times in those discussions where you'd get worn down a bit and wonder, 'I don't know whether we can get this resolved or not.' But we'd step back away from it, and once we got reasonably deep into the conversation, there was a sense that, 'Look, we've come too far. We've got to work this out. We're letting down the entire college football community.'
Clemson and Florida State have been the only two ACC teams that have made the playoffs, since the system started in 2014. Clemson has been in the playoffs every year and Florida State participated in 2014 when they played against the Oregon Ducks in the Rose Bowl.
Enter your number to get our free mobile app
Career Statistical Leaders: The Alabama Football Record Book