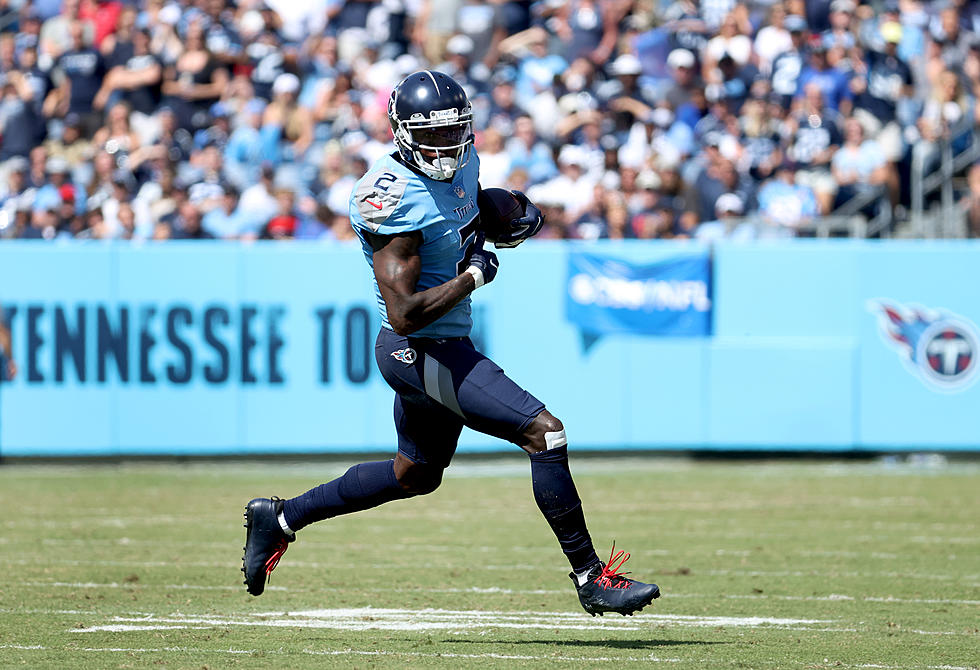 Julio Jones Returns to Practice Ahead of Week Six Matchup
Getty Images
Julio Jones, after battling a lingering hamstring injury the last two weeks, made his return to practice Wednesday in Nashville. The eleventh year veteran has now missed nine games in his last two seasons, mostly stemming from the same injury, but has remained effective when healthy, catching 63 passes for 975 yards in the 12 games played in.
Off of missing the last two games, Jones appears to be healthy again, making hard cuts and displaying his expert footwork through receiver drills at Titans practice.
In three games played for Tennessee this season, Jones has gotten off to a slow start but was beginning to find his place in the offense right as injury struck. In his first outing as a Titan, the former Crimson Tide receiver had just 29 yards and was plagued by drops, finishing the game with three.
Following the disappointing week one performance, Jones stepped up big time, posting a six catch, 128 yard game that should have seen him credited with a touchdown, but a botched call kept Jones out of the endzone. Despite the solid outing, Jones was again underutilized in week three, finishing in a win against the Colts with only 3 catches for 47 yards and no scores.
It's safe to say the Julio Jones experiment in Nashville has not gotten off the a great start, but with what looks like a likely return to play this week against a big time AFC opponent, Jones could quickly turn his season around.
The Tennessee Titans (3-2) take on the Buffalo Bills (4-1) on Monday Night Football, and are looking to slow down a Bills team that looks like the top in the AFC. If Jones is able to go on Monday, the Titans surely need help from their veteran wideout.
Alabama Crimson Tide All-Time Receiving Leaderboard
Highest Rated Recruits of the Saban Era
The 2021 Alabama Football Schedule in Photos