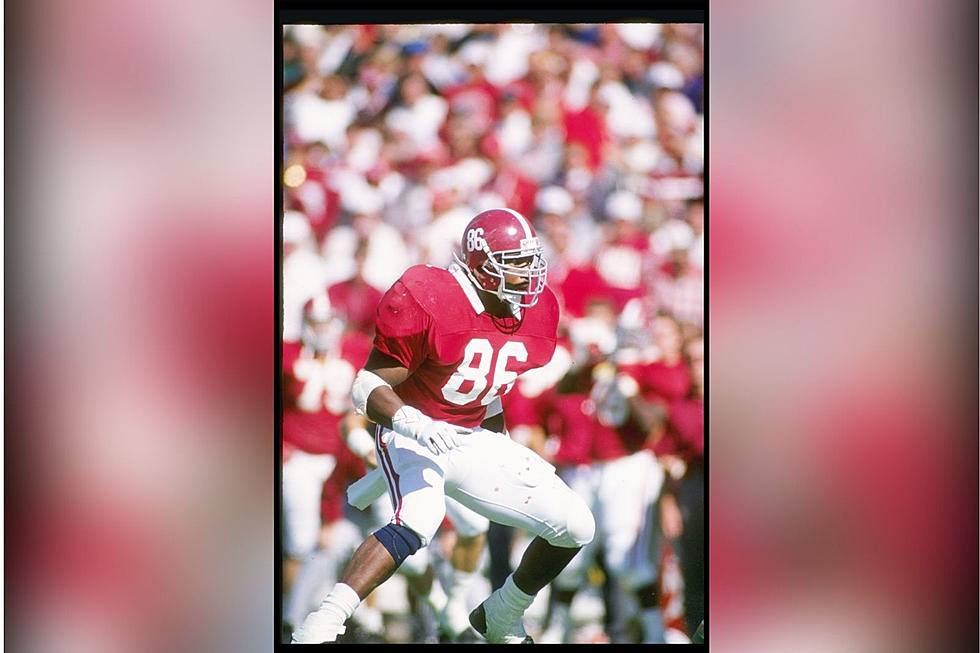 Keith McCants, Former Alabama Linebacker, Dies at 53
Getty Images
Former Alabama Crimson TIde linebacker Keith McCants was found dead in his St. Petersburg, Florida, home Thursday of an apparent overdose, according to Pinellas County Sheriff's Office via AL.com. He was 53.
McCants, who had a well-documented history of drug and alcohol abuse, had recently found sobriety in the Tampa Bay area thanks to the friendship of Robert Blackmon, a former St. Petersburg City Council member. In June, McCants had hip replacement surgery and celebrated over three years of staying out of legal troubles on a path to redemption.
"More people are addicted to drugs or have some type of addiction in life, that they never get past," McCants said in a Tampa Bay Times feature in June detailing his recovery. "And only by the grace of God I came through mine. Where I was to where I'm at now, it's phenomenal."
McCants was an all-star linebacker at Alabama in the late '80s under head coach Bill Curry. The Mobile, Alabama, native burst onto the scene as an off-ball linebacker who was always around the ball. He recorded 78 tackles in 1988 and 119 in 1989. In 1989, McCants was named a unanimous All-American, the Iron Bowl MVP despite a loss to the Tigers and the Butkus Award runner-up.
He was drafted 4th overall by the Tampa Bay Buccaneers in the 1990 NFL Draft. However, a knee surgery two days after his selection and a position change to defensive end derailed his career. McCants played six injury-riddled seasons in the NFL with the Bucs, Arizona Cardinals and Houston Oilers.
Alabama Crimson Tide All-Time Sacks Leaderboard
The Alabama Crimson Tide 2021 Defense
The Alabama Crimson Tide led the SEC in scoring defense in 2020 holding opponents to 19.4 points per game. The Tide is expected to be even stronger on defense this fall, returning several starters from last year and an impactful transfer.
The 2021 Alabama Football Schedule in Photos