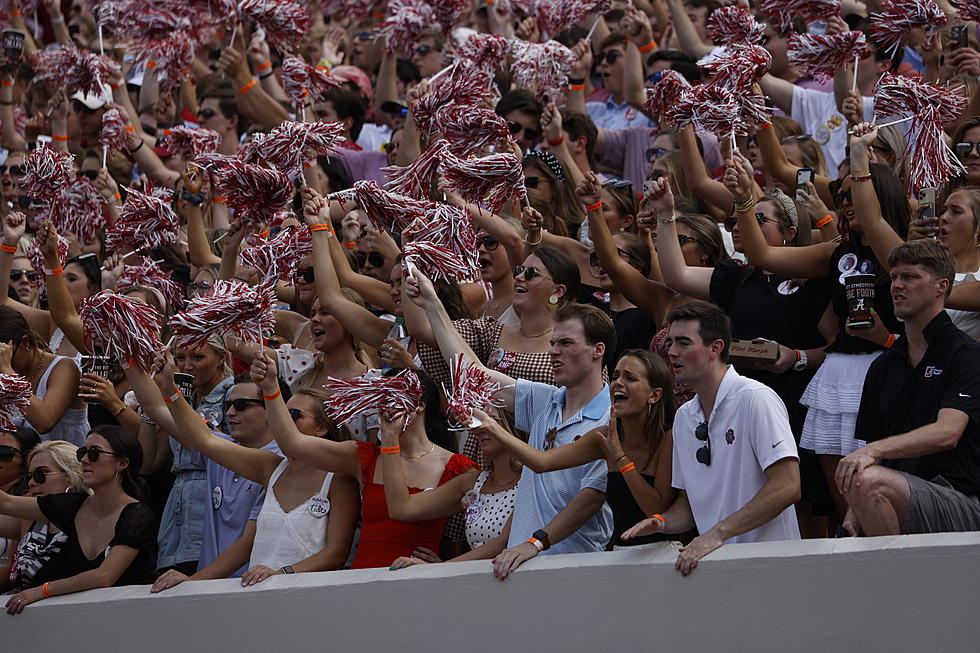 Kickoff Time Set for Alabama v New Mexico State
Crimson Tide Photos / UA Athletics
Alabama's week ten home matchup on November 13th against the New Mexico State Aggies is set to kickoff at 11:00 a.m. CST on SEC Network.
Alabama, sitting at 7-1 on the season, is entering a tough stretch of their schedule with LSU, Arkansas and Auburn remaining, and will likely use the matchup with the Aggies as a sort of tune up game.
The last time and first time the two teams met was in 2019, when the Crimson Tide dominated at home, winning 62-10 behind a massive scoring outburst from Tua Tagovailoa who threw for nearly 300 yards and three touchdowns.
The Aggies have just a single win on the 2021 season, sitting at 1-7 and last among the independents.
Will the Tide take this opportunity in week 10 to prepare for Arkansas and Auburn by dominating a team they should, or will Nick Saban lead another angry press conference and give us all the well-known spiel about respecting your opponent?
The 2021 Alabama Football Schedule in Photos
Alabama Football's Record Against the SEC & Other Major Opponents
The Alabama Crimson Tide is 929-331-43 all-time in college football. See how the records fall against the Tide's SEC rivals and other top programs in the nation.
Meet The 2021 Alabama Offense
The 2021 Alabama offense only brings back three returning starters from the 2020 squad. Get ready for the new season by getting familiar with this year's Crimson Tide offense.