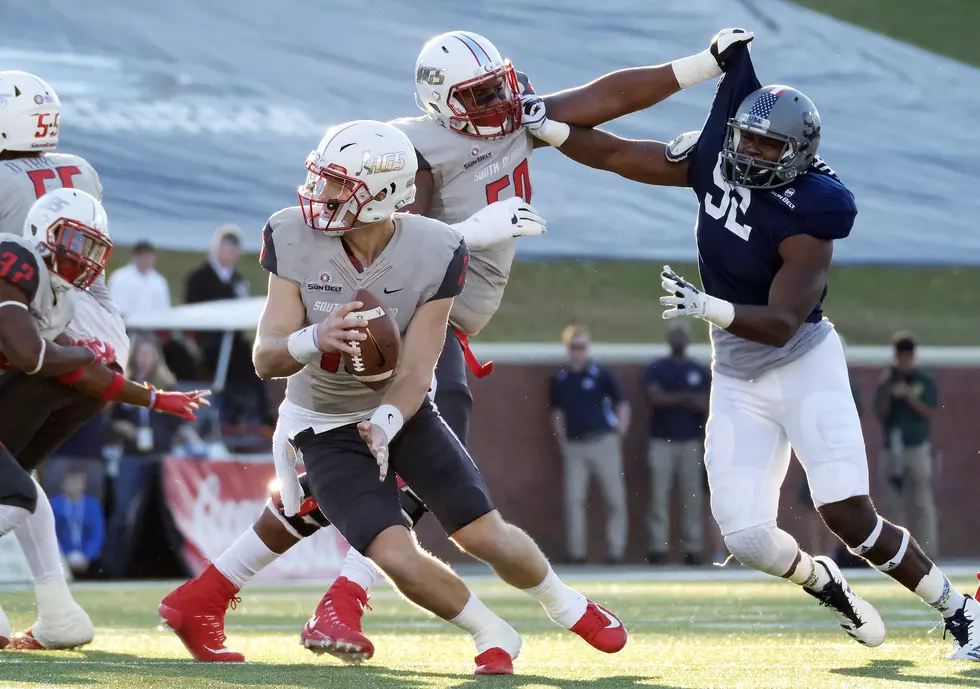 Mobile Refuses Money for South Alabama Football Stadium
Getty Images
MOBILE, Ala. (AP) — The city of Mobile is refusing to put $10 million into an on-campus stadium for the University of South Alabama.
News outlets report City Council members voted against the proposal by a 4-3 margin on Tuesday.
University officials had sought the money over a 20-year span to help pay for a 25,000-seat football stadium proposed for the campus.
Mayor Sandy Stimpson supported the plan, saying it would save the city money over the long run as opposed to maintaining the municipally owned Ladd Stadium.
But council members turned down the plan, with some questioning what would happen to Ladd Stadium, where the Senior Bowl game is played each year.
The mayor says in a statement that the city will accumulate $225 million in maintenance for Ladd, which opened in 1948.