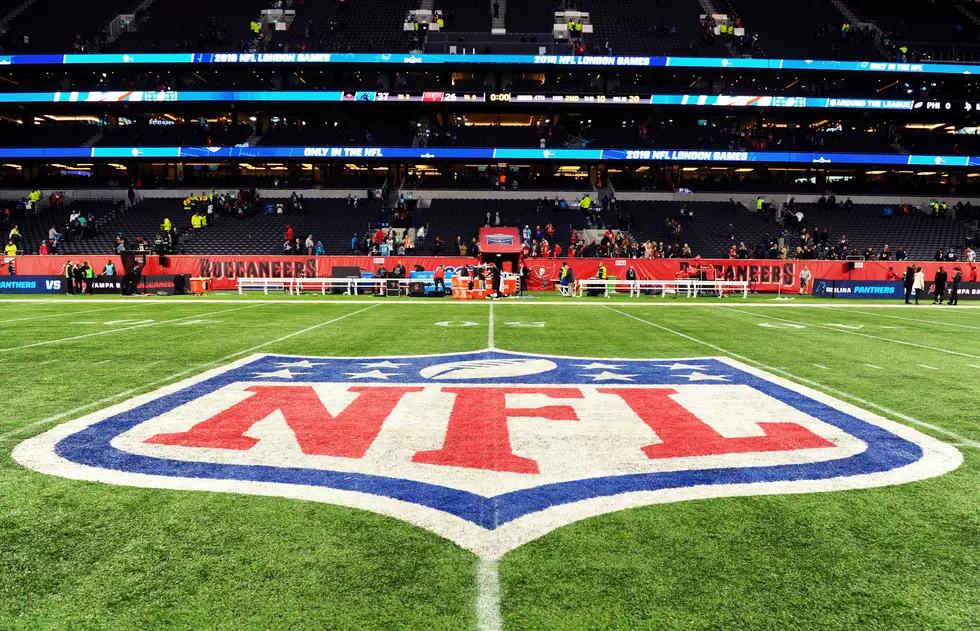 NFL Comparisons for Tide's Top Prospects
Getty Images
This year's NFL Draft is completely loaded with Crimson Tide talent. According to many draft scouts and analysts, Alabama could have as many as six players taken in the first round with seven being consistently graded as first-round talent. With all those projected first-rounders, the question of where these prospects compare to their soon-to-be NFL peers needs to be answered. Here are the NFL comparisons for the Crimson Tide's top 2021 NFL Draft prospects.
DeVonta Smith - Marvin Harrison
It's not crazy to say Smitty's size, or lack thereof, is his most talked about trait.
While his slender frame (6'1", 175lbs) may not be an ideal size for the NFL game, players before him have done it and done it well. Former Indianapolis Colts receiver Marvin Harrison, dominated the NFL from 1996-2008, while sitting at just 6'0", 180lbs.
Harrison utilized his incredible footwork and expert-level route running to torch defenders, becoming one of the greatest receivers of his era. Smith has a similar build and skillset to Harrison, and more notably, a similar attitude. Harrison was widely known during his career for his quiet demeanor and "leave it on the field" attitude, very similar to that of DeVonta Smith. Smitty, in his time in Tuscaloosa, was never the most outspoken person on the team, but rather led with his play on the field and championship-caliber results.
Jaylen Waddle - Percy Harvin
Jaylen Waddle is probably one of, if not the most, electrifying prospects in this year's draft class. His open-field running ability makes him one of the most exciting prospects overall, and his speed is nothing short of incredible.
Waddle plays a lot like former Vikings wide receiver Percy Harvin who was unfortunately forced to retire early due to injury but is considered by many to be one the best "what-ifs" of all time. Harvin, an extremely versatile receiver/return man out of Florida, made highlight plays look effortless and saw a lot of success early in his career before it was derailed by injury. Harvin, in his 2009 rookie season, made the pro bowl and won rookie of the year, and after being traded to the Seahawks in 2013, helped his team clinch a victory in Super Bowl 48 after returning the opening kickoff of the second half for a touchdown.
Patrick Surtain II - Jalen Ramsey
Patrick Surtain II, a long and very physical corner, is probably the most NFL-ready prospect the Crimson Tide is putting out this year and plays very similarly to Jalen Ramsey of the Los Angeles Rams.
Ramsey, one of the league's top cornerbacks, has a big frame (6'1", 208lbs.) and uses it to his advantage, dominating receivers at the line of scrimmage in press coverage, much like what Surtain did in his time at Alabama. The son of a former pro bowl cornerback, Surtain never shied away from the spotlight for the Crimson Tide, being the feature cornerback for his years as a starter, and would likely thrive if given the opportunity to be the number one corner for an NFL team.
Mac Jones - Tom Brady
You knew it was coming.
Mac Jones will not win seven super bowls and become the greatest quarterback of all time, but his skill set and style of play are very similar to a quarterback who just so happens to have done all that. Tom Brady and Mac Jones play the quarterback position very similar, both utilizing incredible pocket awareness and mobility, coupled with precision accuracy.
While Jones and Brady may not be the most athletic of the bunch, they both make up for it with textbook footwork in the pocket and excellent ball placement. The awareness to make small adjustments to buy an extra split second in the pocket is something that Brady and Jones both do extremely well and despite what people may say on Twitter, is an extremely valuable trait in today's NFL. Flat out running ability is widely overrated in the current NFL when grading quarterbacks, and Jones can be a perfect example of that.
Najee Harris - Matt Forte
The former Crimson Tide Running back is a bit of a unicorn, displaying the size of a bruiser like Derrick Henry, but with the finesse of a player like Le'Veon Bell. Even more importantly, Harris has the ability to catch out of the backfield like he's a wide receiver and displayed it multiple times at Alabama. Because of this multitude of traits, Harris's best comparison was a running back that was good at everything: Matt Forte.
Forte was an above-average starter for most of his 10-year career and was an excellent pass catcher. In his time in Chicago, in which he saw the most success, Forte ran for 8602 yards and hauled in 487 passes for 4116 yards over eight seasons. Harris, much like Forte, is a very smooth runner that can add another dimension to the offense with his pass-catching ability.
Landon Dickerson - Frank Ragnow
Landon Dickerson is one of the most intriguing prospects in this years' class because he was likely a surefire first-rounder before suffering a knee injury in the SEC championship, but even after, remains a fringe Round One guy. Dickerson is a massive individual (6'6", 325lbs.) and used his size to punish opposing linemen for his entire collegiate career. As for comparisons to other centers, Frank Ragnow of the Detroit Lions is a good start. Ragnow (6'5", 320lbs.) shares a similar size and build to Dickerson and is also a leader within the Lions locker room, which is probably one of Dickerson's biggest strengths as well.
Christian Barmore - Jurrell Casey
Christian Barmore was a bit of a late bloomer in this class, not really finding his stock rise until the end of the season when he began to dominate.
Barmore, standing at 6'5" 290lbs. is a big defensive tackle with great pass-rushing ability. Much like Casey, Barmore is extremely fast off the ball and can effectively provide gap pressure while also utilizing his violent hands to help in shedding blocks. Though Casey is much smaller, standing at just 6'0", both players use their quickness and strength to their advantage very effectively.
Alabama Football Players in the Hall-of-Fame