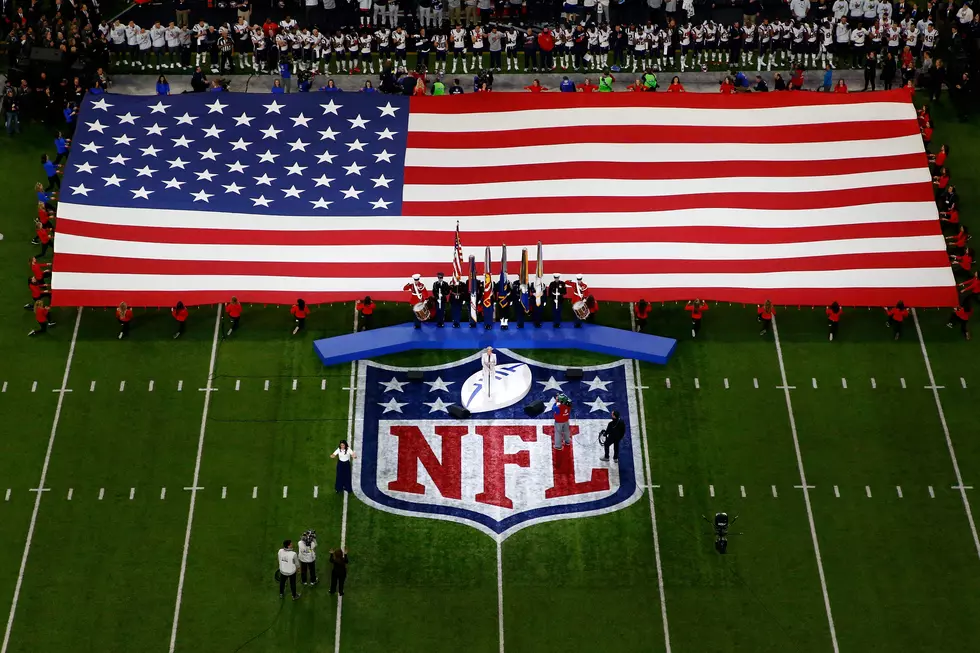 NFLPA Announces Main Talking Points of New Safety Deal With NFL
Getty Images
On Tuesday, several of the changes to the NFL season proposed by the NFL Players Association were released. This comes just one day after the NFLPA was able to negotiate a new deal.
As tweeted by Tom Pelissero of the NFL Network, there are five main talking points:
1) There will be no preseason games in 2020. Earlier in the offseason, there was a heavy discussion on how to cut down the preseason. It was once negotiated to only two games, but with growing concerns about player safety, the NFLPA insisted on fulfilling the players' requests of zero games.
2) The NFLPA has stated that they are working with the NFL to secure a stipend for players if games are lost or canceled due to COVID-19 spread.
3) There has been talk between the two parties concerning finding a "general agreement" on the topic of voluntary and high-risk opt-out. This means that players will have better job security and contract security if they choose to opt-out of play for health or personal reasons.
4) Roster sizes will reportedly be set at 80 players at the start of training camp. While usually 90 players, this change can mean fewer players on a field to decrease the chance of COVID-19 spread. On the other hand, this means that undrafted free agents, who usually occupy the last ten spots, might end up getting hurt by this change.
5) Finally, Pelissero reported that the NFLPA is still negotiating with the NFL to provide a slower "ramp-up period" for players during training camp. While this could potentially delay the start of the season by a few weeks, this could also assist players in getting reacclimated into contact drills. This could mean less injury and more importantly- a near-zero-percent spread of the Coronavirus.
This NFLPA agreement was a monumental step in the right direction for the NFL. Players were expressing their need for a new deal with health and safety protocol last week on Twitter. Players from Drew Brees and Russell Wilson to Patrick Mahomes were expressing their concern.
Mahomes and the Kansas City Chiefs will be opening the NFL season against the Houston Texans in a game that is currently scheduled for Thursday, September 12th.
Enter your number to get our free mobile app
Alabama Players in the NFL