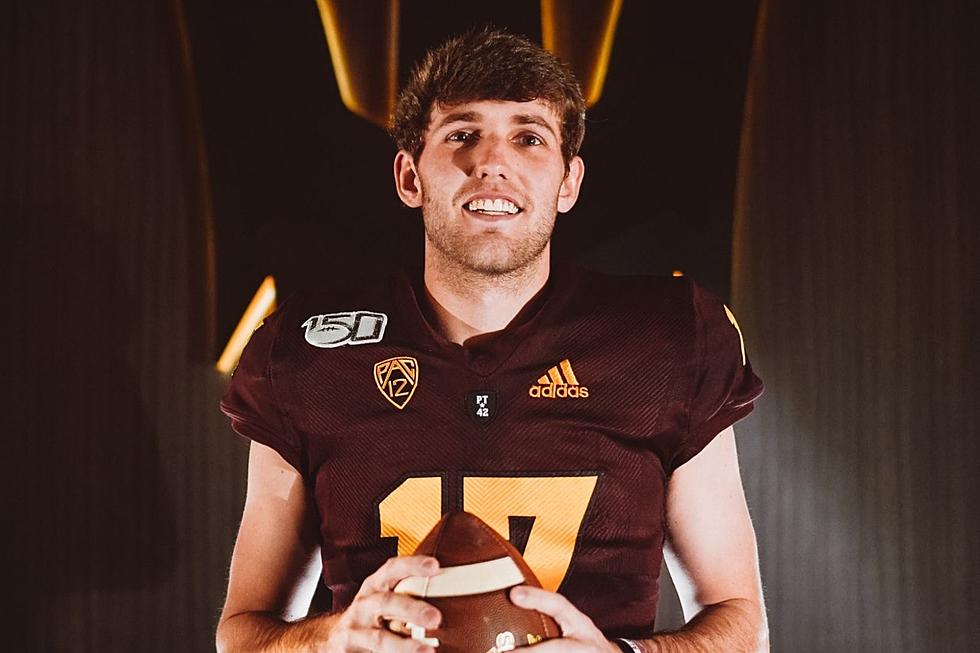 Paul Tyson Looks to Make the Most of New Opportunity
Photo courtesy of @Paul_Tyson17 on Twitter
With news of Arizona State's incumbent starting quarterback entering the transfer portal, former Crimson Tide signal caller Paul Tyson could be the Sun Devils' starter heading into the 2022 season.
The aforementioned incumbent, Jayden Daniels, started three seasons for Arizona State, and announced his intention to return for his final year on Twitter in December; however, recent reports have indicated that the experienced quarterback has opted to instead enter the transfer portal, becoming the second Sun Devil quarterback to do so.
WARNING: VIDEO CONTAINS GRAPHIC LANGUAGE
At the conclusion of the 2021 season, Tyson announced his decision to transfer from Alabama and join the Sun Devil program, leading many to expect him continue his role as a backup quarterback.
Now that Daniels appears to be out though, Tyson is likely the best option at quarterback for Herm Edwards' squad.
Despite seeing limited action in his time at Alabama, Tyson came into the Crimson Tide program as a highly touted four-star prospect and many thought he may compete for a starting role. While that starting role never came, it likely had more to do with the incredible run of quarterbacks for the Crimson Tide in recent years than it ever did with Tyson's ability.
In four years in Tuscaloosa, Tyson attempted 16 passes, completing 10 of them, for 150 yards and no scores.
Heading into next season, Tyson is one of four quarterbacks on the roster for ASU, but is by far the most veteran of the bunch. While the job has certainly not yet been handed over considering spring practice hasn't even started, Tyson's level of experience could easily propel him above the other options.
Starting Alabama Quarterbacks Under Nick Saban
Here is every quarterback that has started for the Crimson Tide under Nick Saban.
Alabama Crimson Tide All-Time Receiving Leaderboard
Meet The 2021 Alabama Offense
The 2021 Alabama offense only brings back three returning starters from the 2020 squad. Get ready for the new season by getting familiar with this year's Crimson Tide offense.