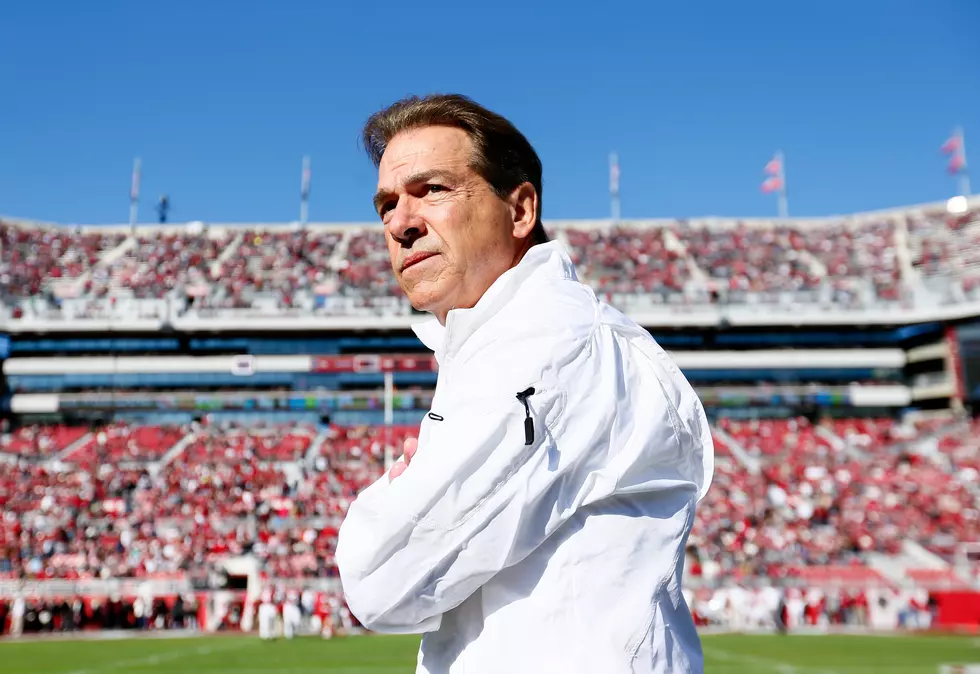 Saban Speaks on Missouri Win
Getty Images
Alabama made a statement Saturday night, beating Missouri 38-19. The new-look, Tua-less Alabama appeared to not miss a beat with Mac Jones throwing for 249 yards and two touchdowns. Najee Harris and Jaylen Waddle also added big performances with Harris rushing for three touchdowns and Waddle catching two. Nick Saban spoke to the media at his press conference following the win.
Saban, in his opening statement, said, "We did a good job on offense of controlling the tempo of the game in the first half." Clearly, in typical Nick Saban fashion, he had some problems with the teams performance, mostly stemming from their second half play.
"I don't think we maintained our intensity and played nearly as well in the second half, you've got to give them (Missouri) credit they hung in there and kept fighting." While Missouri was able to hang in there and keep the game respectable, it was clear the Tide's level of intensity was a tale of two halves.  Alabama began rotating backups in the game pretty early in the third quarter, and the younger faces didn't share the same ferocity as the starters.
While he had his problems with the second half play, Saban had high praise for Mac Jones' performance, saying, "I thought he played well tonight. They have a good defensive team those guys are physical. They're tough. I thought Mac handled the game really well. I thought he made good choices and decisions, he was accurate with the ball, so I was very pleased with the way Mac played."
Saban briefly spoke on the defense and echoed a similar sentiment he had shared earlier in the press conference, "I was really encouraged by the way we played defensively in the first half; not the way we need to play in the second half."
When asked about his thoughts on the new look of football, given COVID-19 considerations he said, "Its a little different playing without fans. The spirit of the game was different, but I don't think the competitive spirit that the players played with and how hard they played was any different than it ever is."
The team has some work to do overall, but if Saturday night was any indicator of this team's potential, Alabama fans everywhere should be very excited.
Enter your number to get our free mobile app
Alabama 2020 Offensive Players