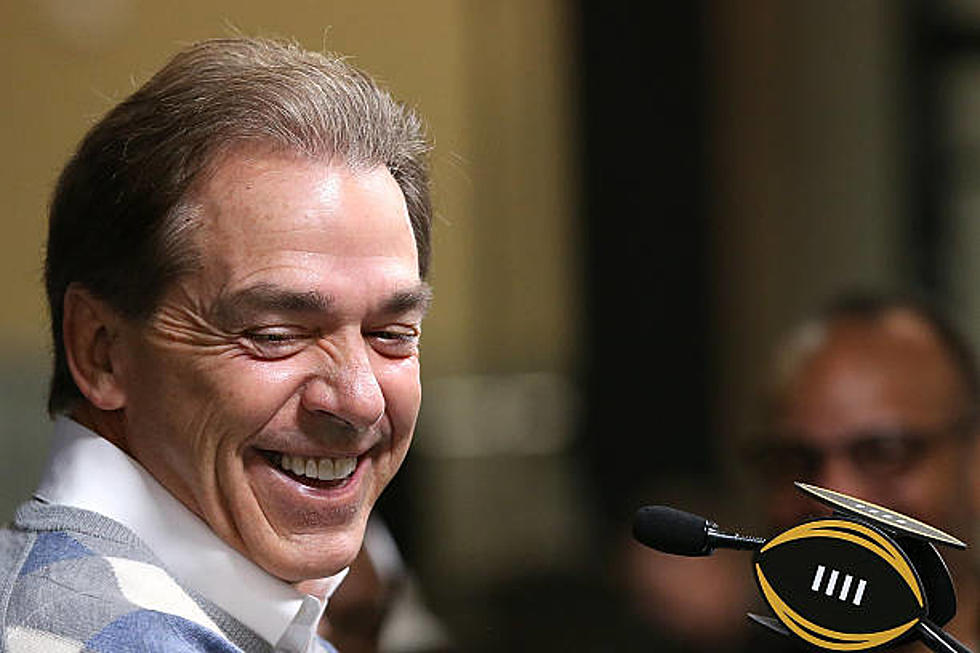 Saban Speaks Retirement, Likens it to "Empty Abyss"
Corbis/Icon Sportswire via Getty
Nick Saban rarely fields questions about his retirement, but when he does, the legendary coach often meets them with a memorable response.
Talking at an Alabama Football Coaches Association clinic in January, Nick Saban spoke candidly about his potential retirement, saying, in a since deleted video clip, "Everyone asks me when I wanna retire. Retire from what?" Saban said, "I'm gonna jump into an empty abyss of 'What am I gonna do?'"
Coach continued, "The very challenges that I talk about and the things in our profession that concern me - for you and for me both in your game and our game - that's what keeps me going. That's why I get up everyday. That's why I can't sleep at night sometimes. Why would you quit doing that? I haven't figured that one out yet."
Going into the 2022 football season, Saban is entering his 16th year at Alabama and 27th as a head coach, but the signs of stoppage are nowhere to be found for the spry coach. While many new faces have taken exciting new coaching opportunities all around the country, most of which hailing from Saban's staff, there is still one man above the rest in college football.
Despite losing the national title game to a team that appears to be on the largest upswing in its program history, Saban and Alabama remain the preseason No. 1 and the favorite to win next year.
Until the fateful day comes where the greatest to ever do it does retire, everyone in college football is aiming at one man.
Crimson Tide's NFL Draft First-Rounders During Saban's Tenure
Take a look back on the Crimson Tide's first round selections under head coach Nick Saban.
Iconic Photos From Alabama's 18 National Championships
Claimed or recognized, no FBS football program has more national championships than the Tide. Look back on all 18 titles in Alabama history with these photos.
Starting Alabama Quarterbacks Under Nick Saban
Here is every quarterback that has started for the Crimson Tide under Nick Saban.